Looking for a burger place in Berlin isn't hard. But unlike most other burger places in Berlin, Shiso is fusion, and they use much smaller buns than other restaurants.
It's busy, and a bit hot, but the twisted potatoes are worth it. Let me explain. Many European cities and small markets sell twisted potatoes as a cheap eat– they're crispy, twirled around on a stick, and probably bad for you.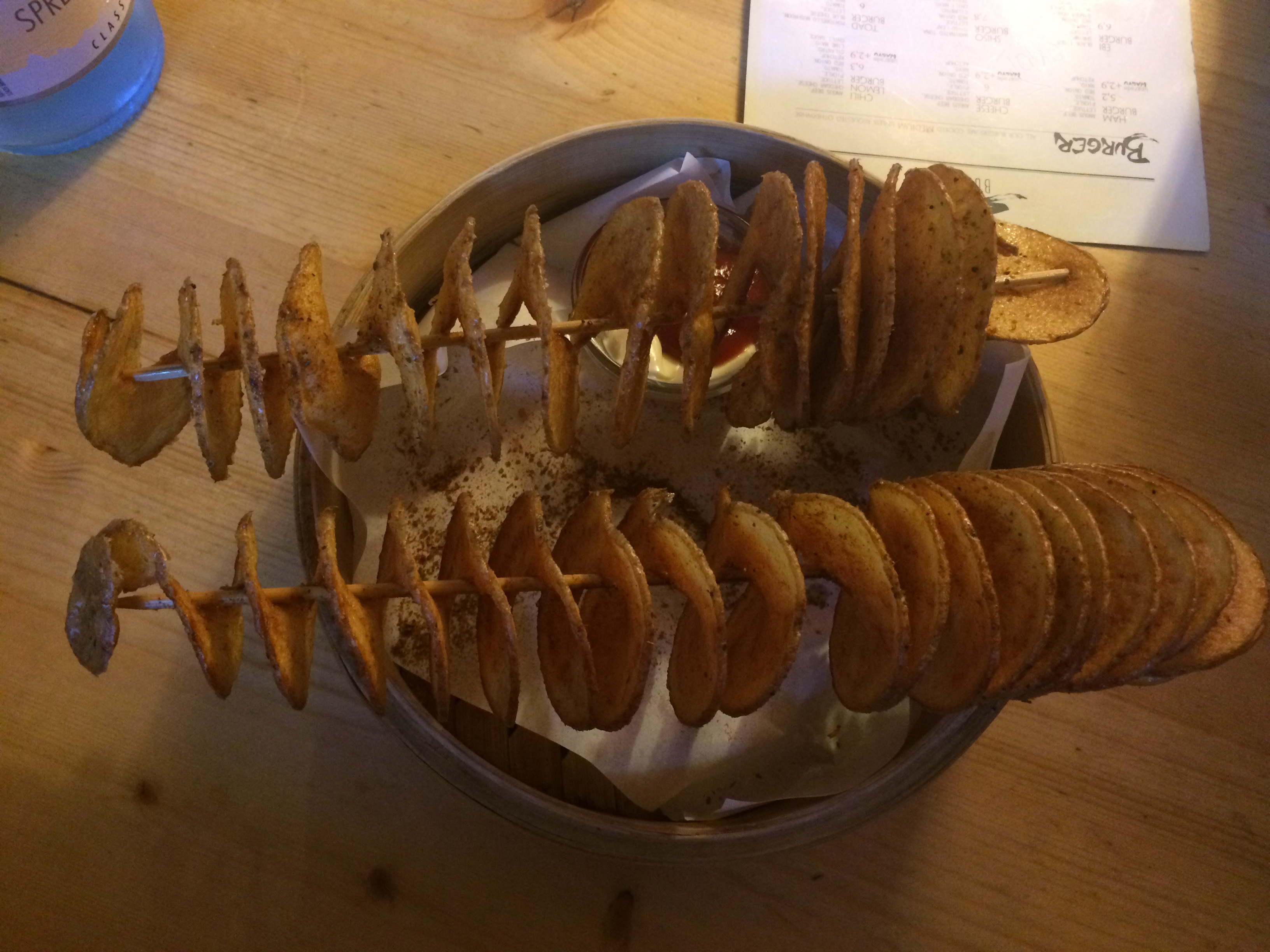 But I love them, and it's so worth it. They're better than french fries, and better than chips.
With my favorite chips as an appetizer, I shared 4 small burgers for my main. The best of these was the chili lemon burger, but the cheeseburger, shiso, and bulgogi burger were also quite good. The shiso and bulgogi burger were the most unique; in place of the meat, they offered tuna and bulgogi instead.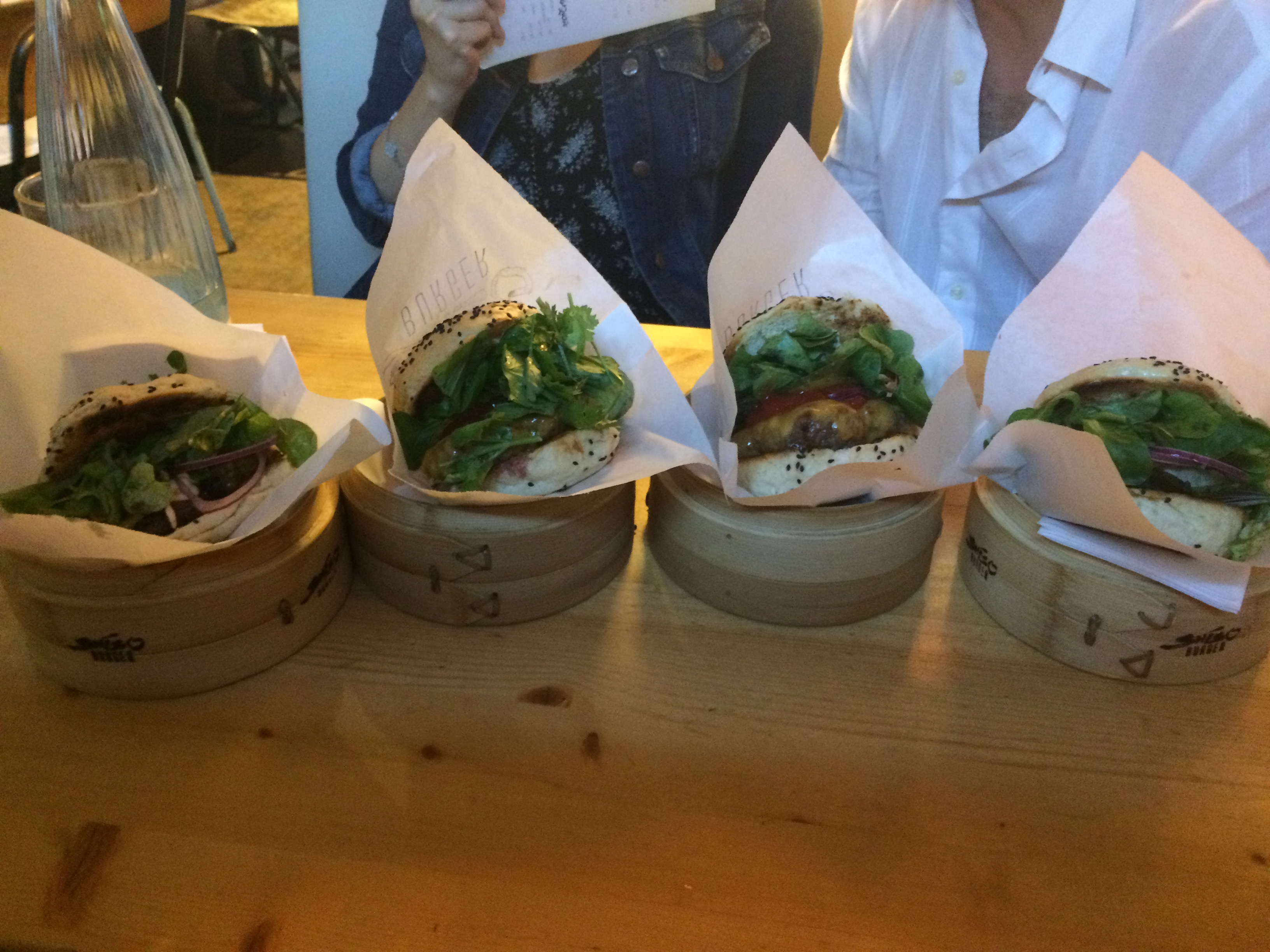 I wasn't a fan of the buns, they were soggy, and soft, and I like my buns crispy! They're also rather difficult to share, but the portion size is small enough that you can have one on your own and order an appetizer as well. It's also supposed to be one of the better burger places in Berlin, and while I've certainly had better, this was still quite good.
Shiso Burger: 🙂 🙂 🙂 3/4
-Anya