A modern eatery known for their slow-cooked eats, Katz Orange works as a "food lab", experimenting with different flavors and techniques. Their menu is extensive, with many different food options, and for their slow cooked meats, they even offer "second helpings".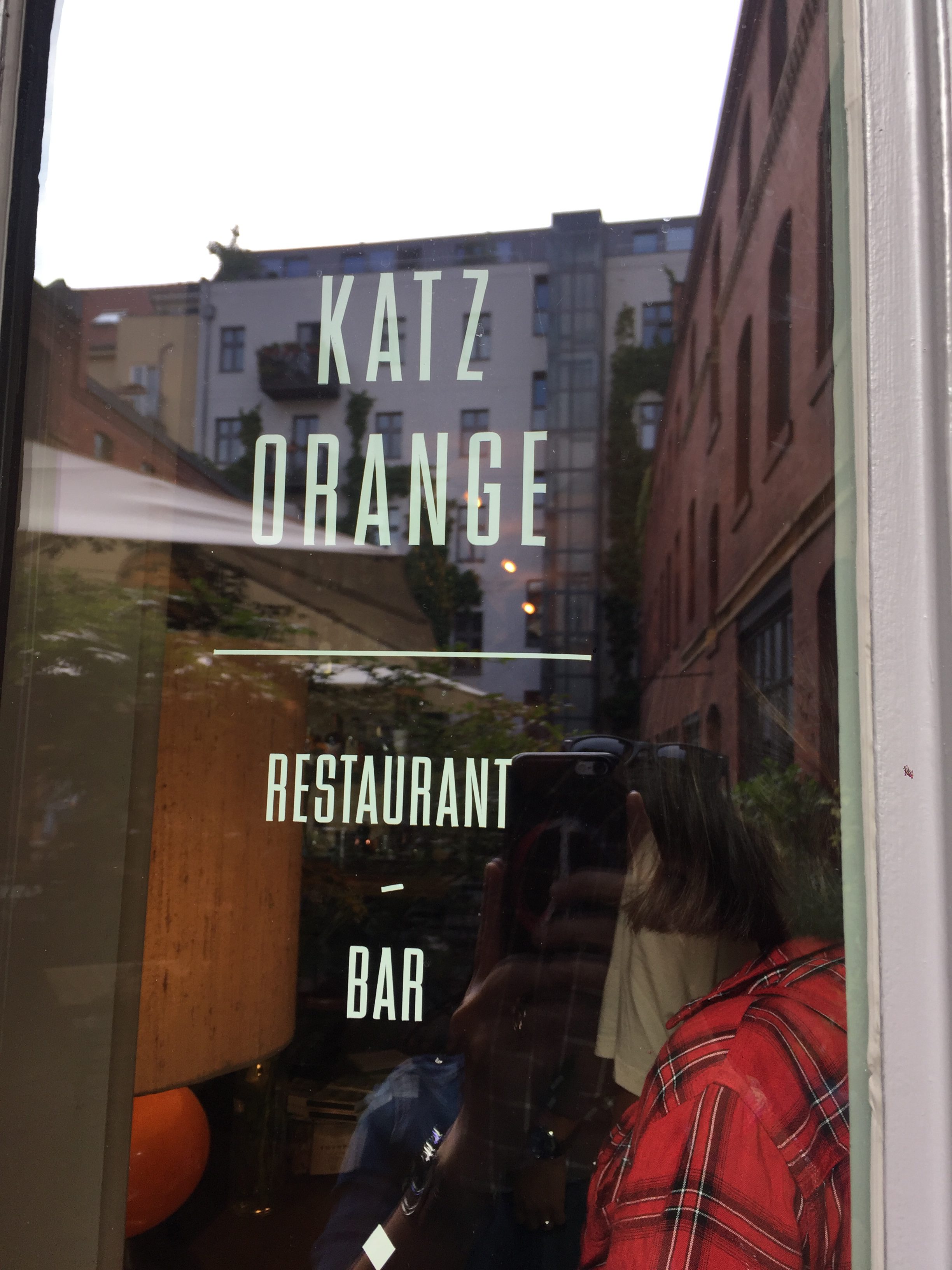 We started out with some bread and butter, and I got a pink grapefruit vanilla soda, which was delicious, fizzy, and sweet for summer.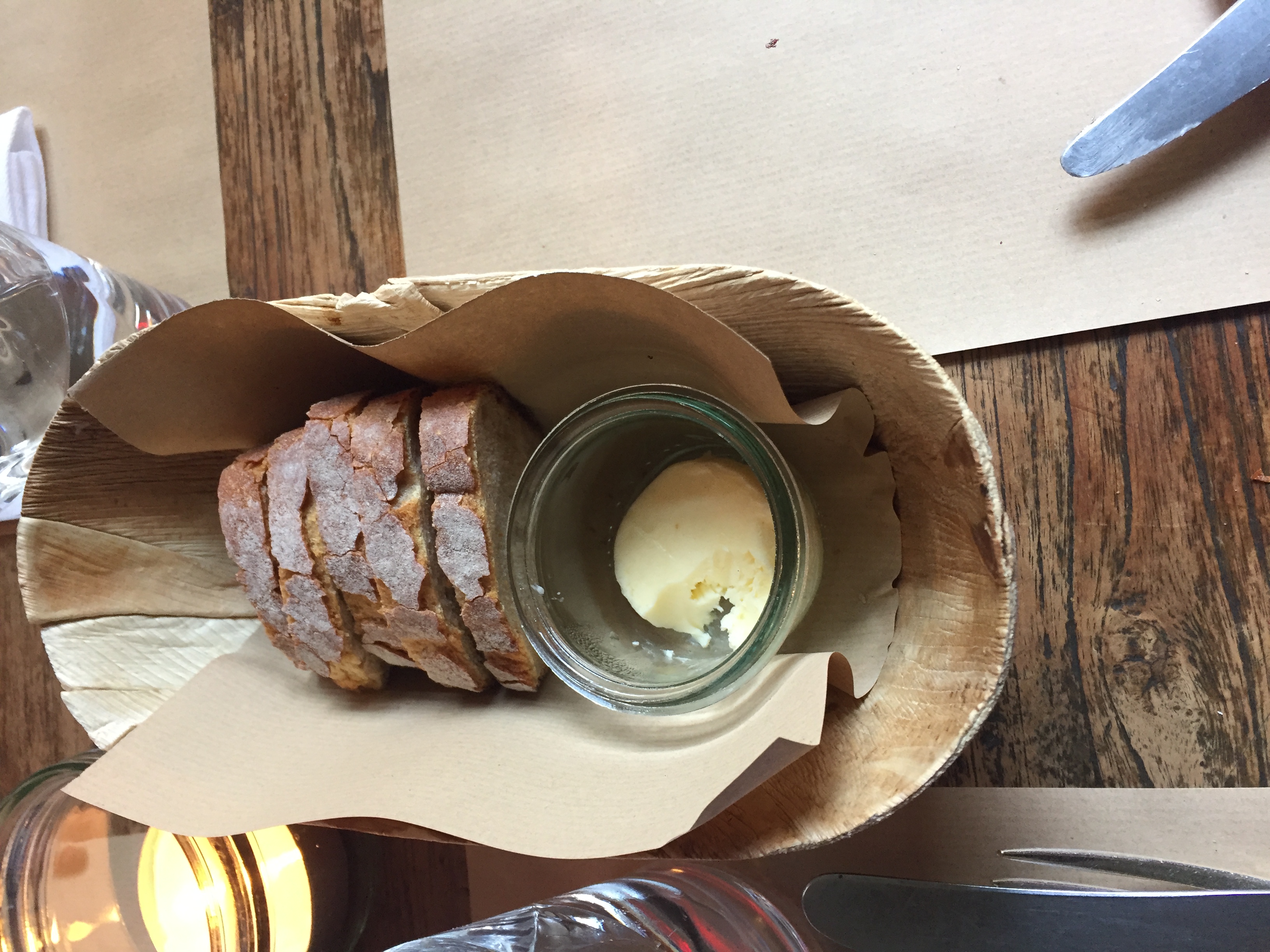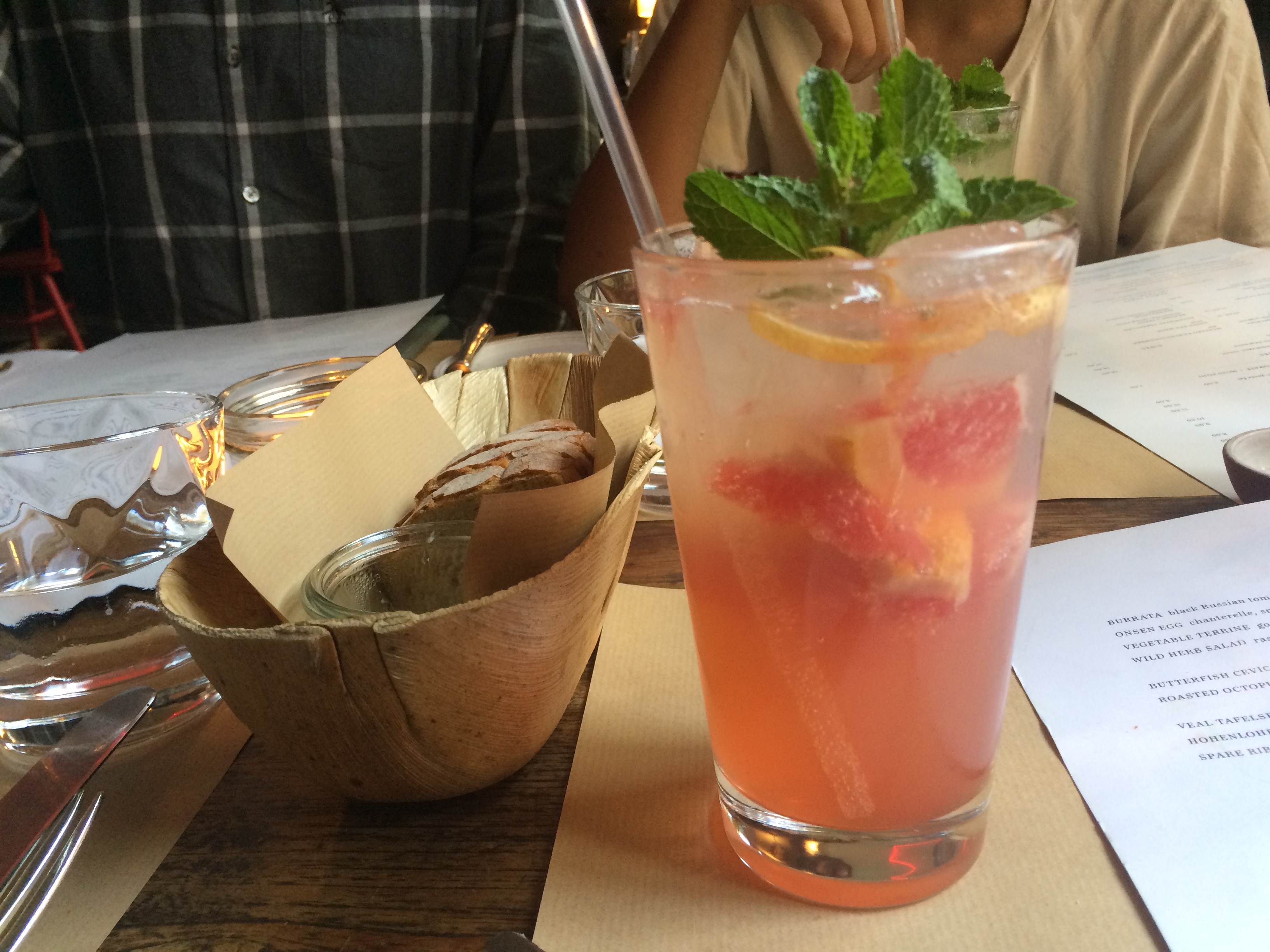 After drinks, we ordered appetizers, beginning with the ceviche, which was okay, but not impressive. The ceviche at Mossel and Gin was far better in my opinion, with subtle flavorings and soft fish, whereas this was more harsh and cutting in its flavor and texture.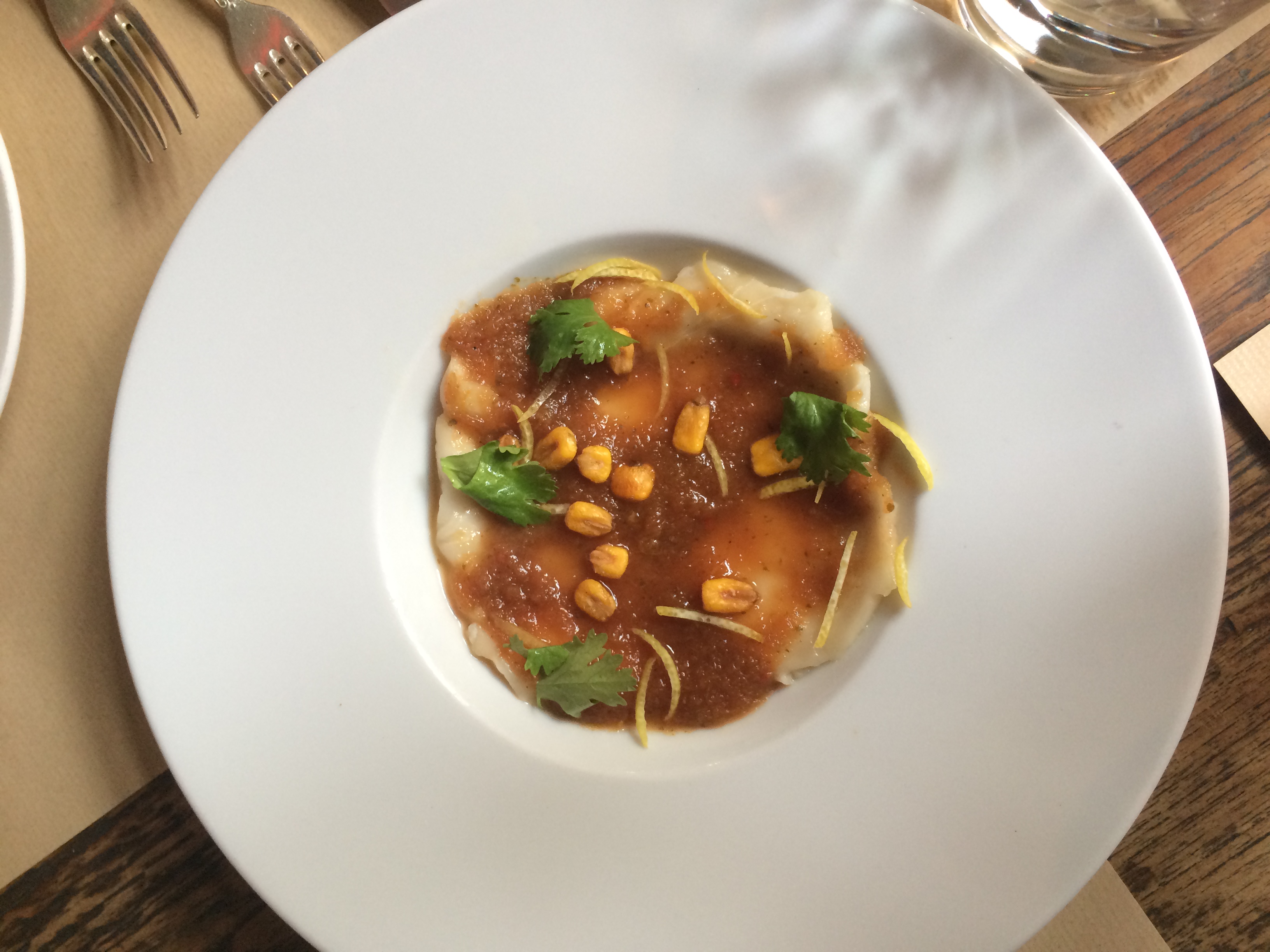 We then loaded up with food, duroc pork (slow-cooked of course) and spreewald lamb, ordered with sides of green pea mash and braised carrot. As another appetizer, we ordered the french fries with dipping sides of tarragon mayonnaise, avocado-tomate, and mojo rojo.
The full extent of our food that night is this: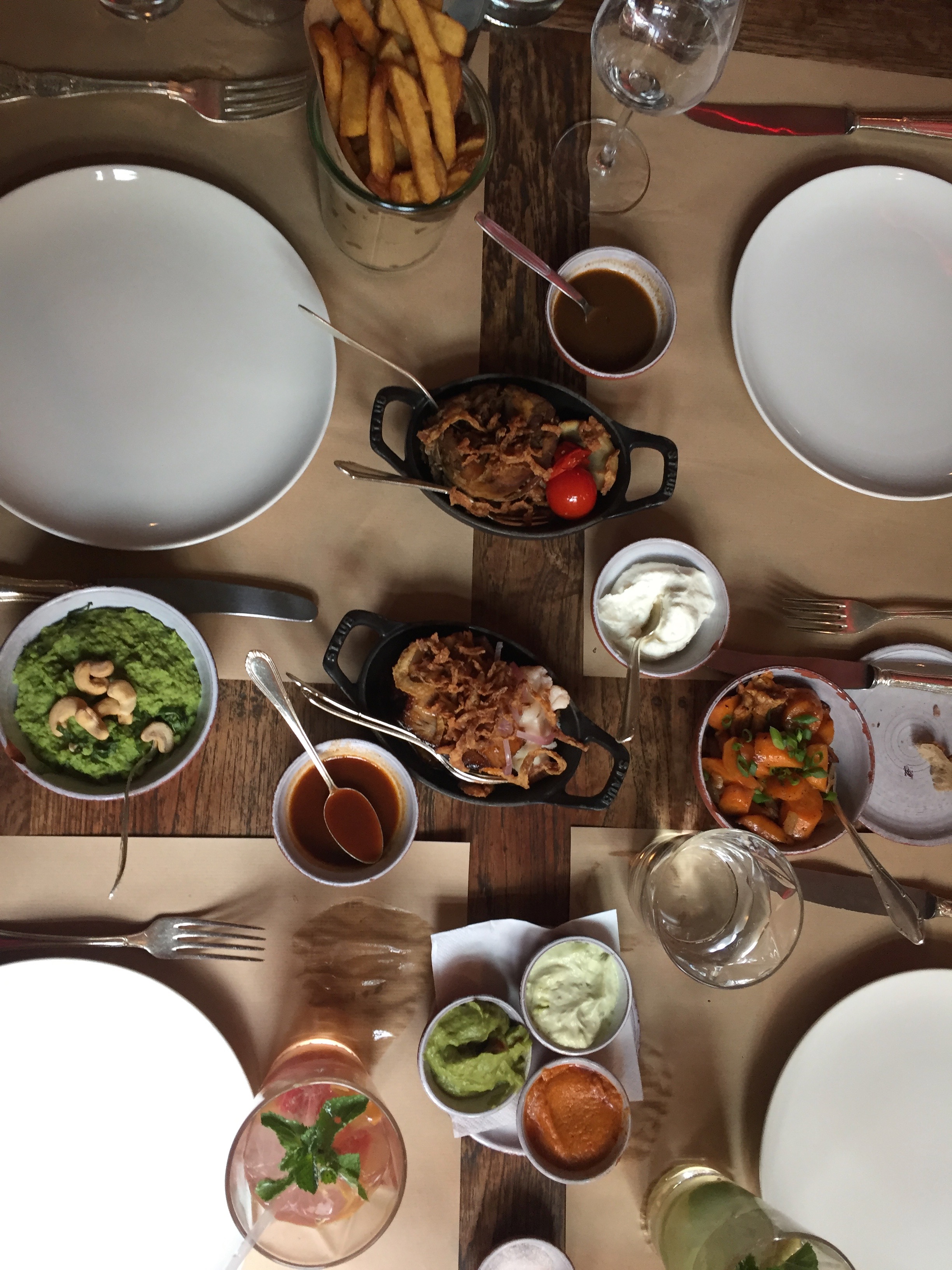 Looks heavenly, tastes heavenly.
The pork and lamb came in twin containers, but the pork is the specialty, served with pickled cauliflower on the side. The sauces in the picture accompany each meat. Seconds of each dish are also served (when asked for 🙂 ).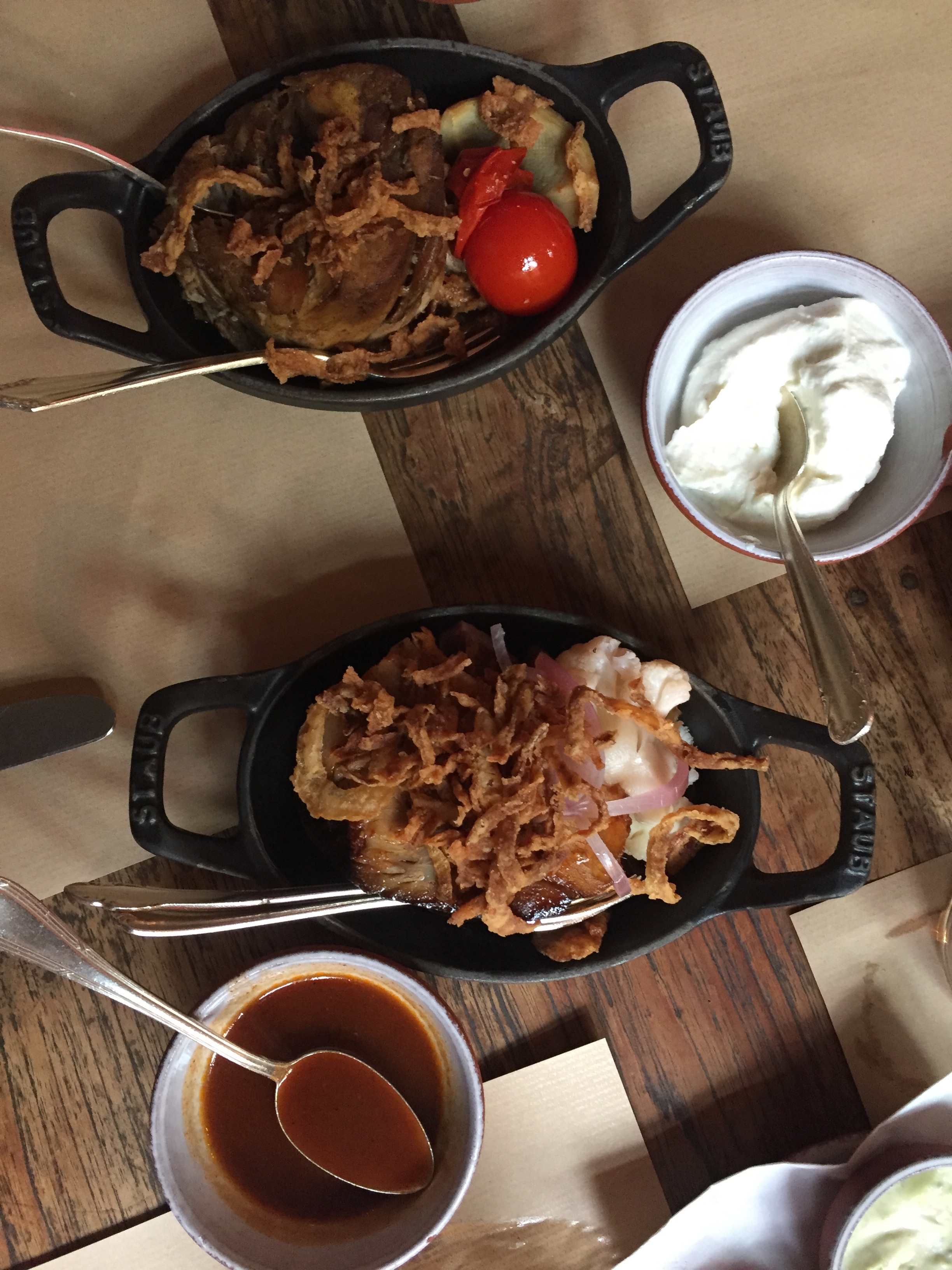 Here's a close up of the green pea mash, which I thought went excellently with the meat. The cashews on top also added to the rougher, more nutty texture to the dish.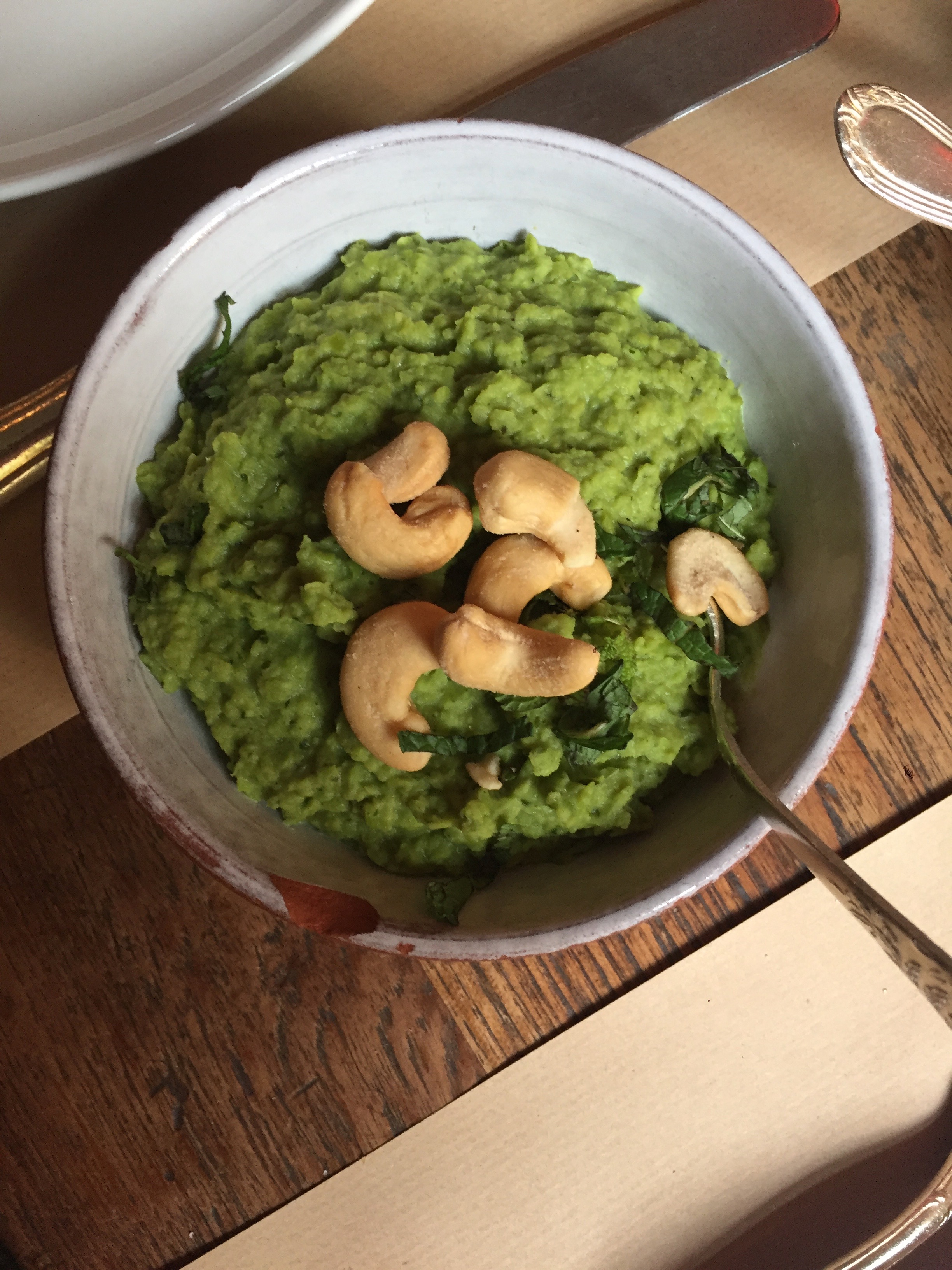 We chose three sauces for our fries, but the best was by far the tarragon mayonnaise. They make their sauces themselves, and it pays off, as does the fact that the french fries are cooked in delicious organic goose fat.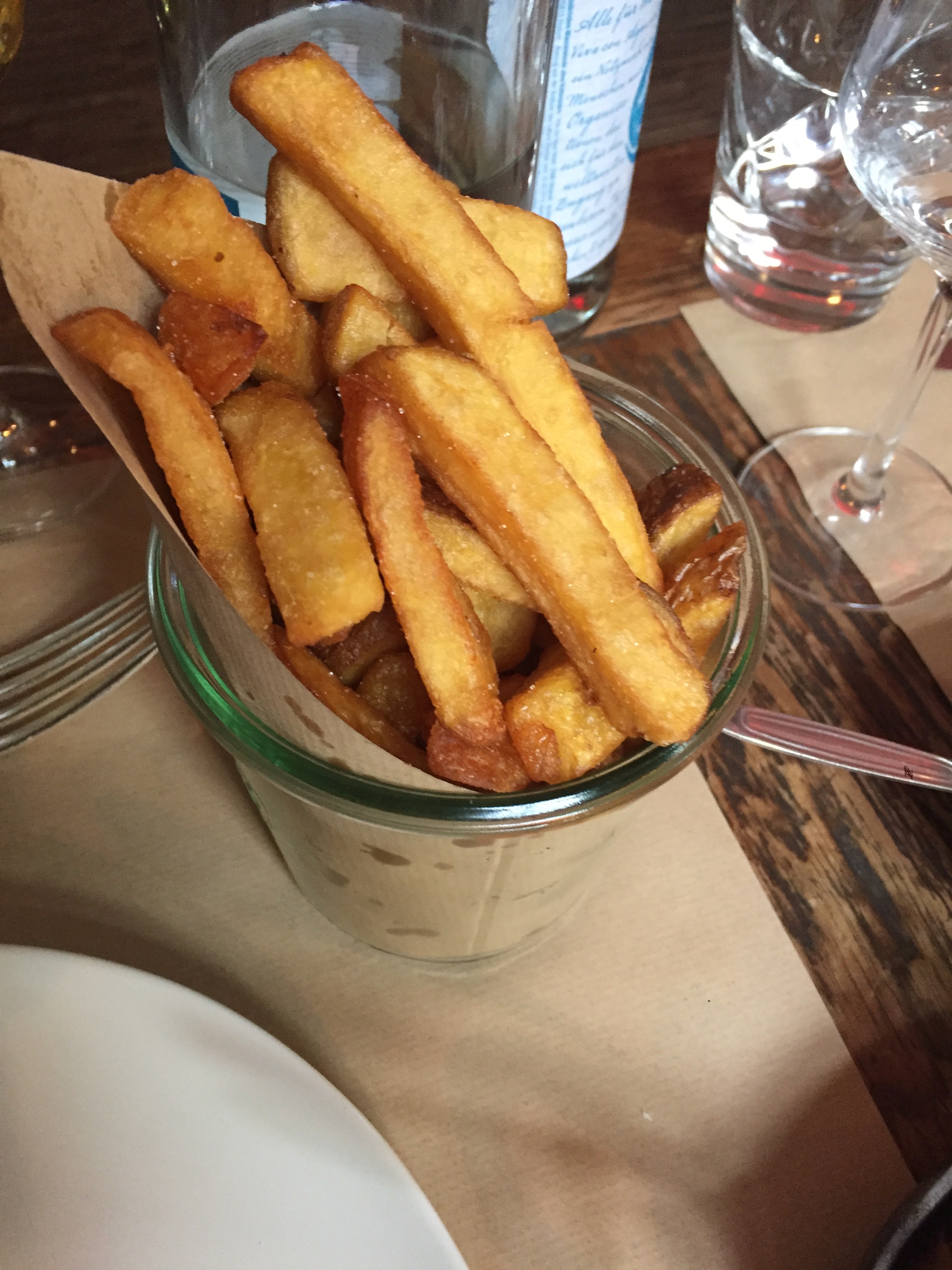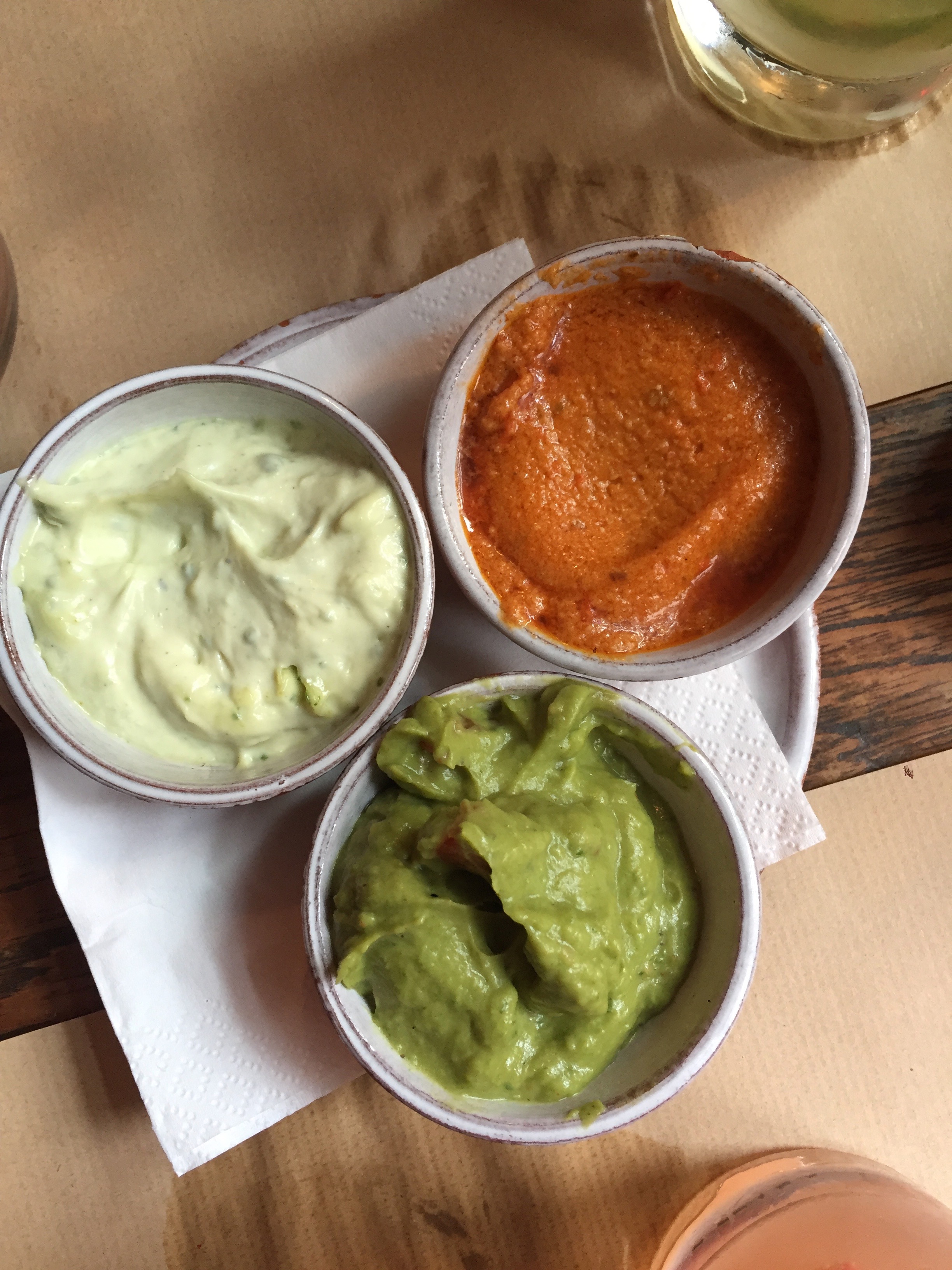 The roasted carrots were my favorite of the sides we got with the meats; they came with delicious chanterelle mushrooms, and frankly tasted a bit candied.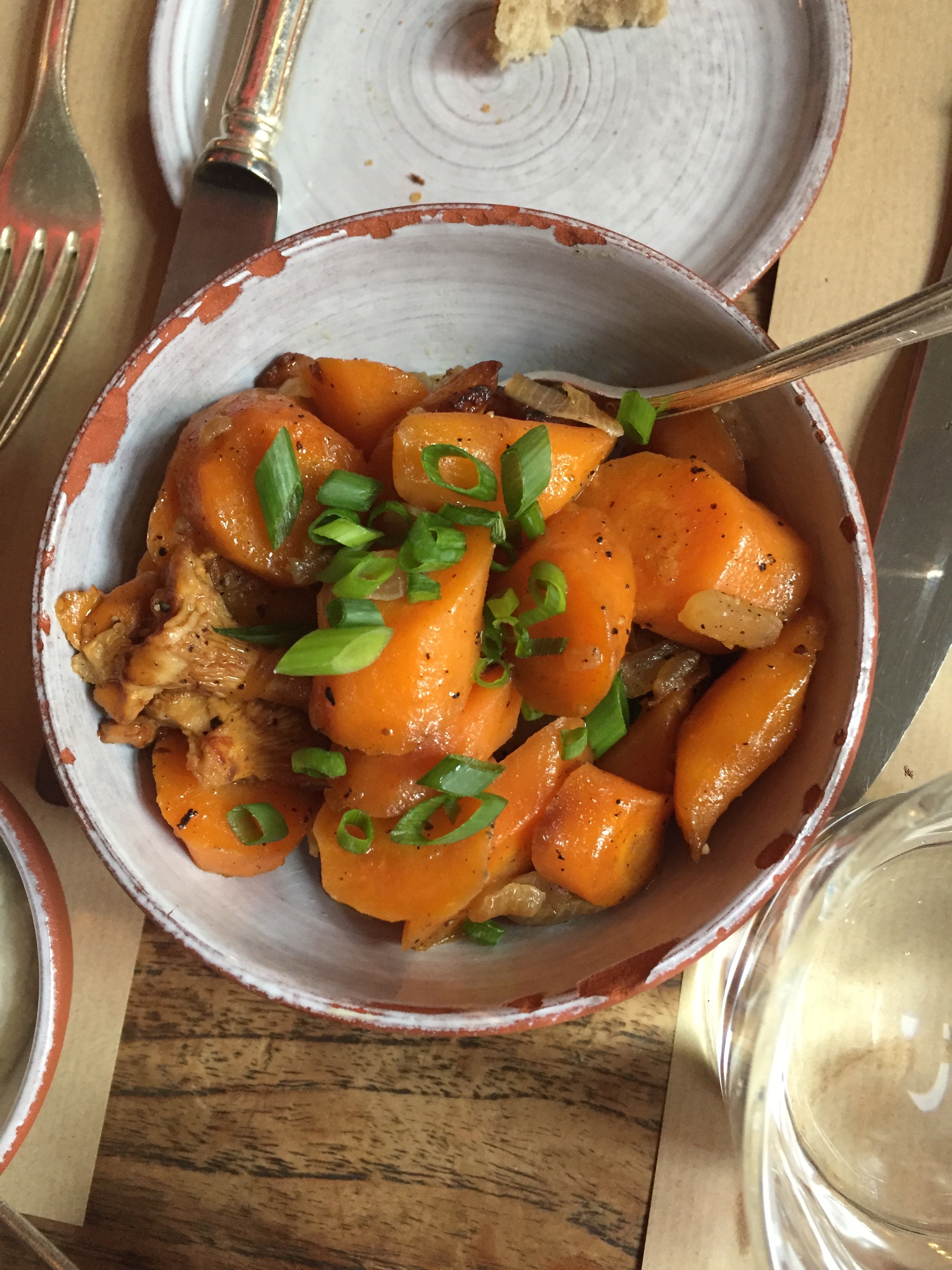 I may have single-handedly polished off the carrots and pork by myself. 😉
While the main meal was better than dessert, the dessert was delicious as well, with caramel lemon overtones.


It came with a side of lavender ice cream, subtle, but taste-changing at the same time.
Cheers, to Katz Orange.
🙂 🙂 🙂 🙂 🙂
-Anya