Dutch pancakes are one of Amsterdam's finest specialties (along with bicycles, of course 😉 ). The best dutch pancakes in the area are served by Pancakes Amsterdam, a busy, local chain with crispy crepe-like pancakes and a line through the door and out to the side of the street.
The location I went to was at Centraal, at Prins Hendrikkade 48, 1012AC Amsterdam. I had hot chocolate to start, without whipped cream, and it came out in no time. The waiters seem to love the fact that we all ordered the Dutch pancakes and not the American ones (maybe Americans order American pancakes instead?), and anyways, they serve both!
The first time we went there (yes, that's right, this is another one of those times where I was so addicted I went again 🙂 ), I got the smoked salmon pancake, which came with creme fraiche and guacamole! We Americans like our avocados ;). In addition to that original base, I added a side of bacon, which they incorporated inside the pancake itself.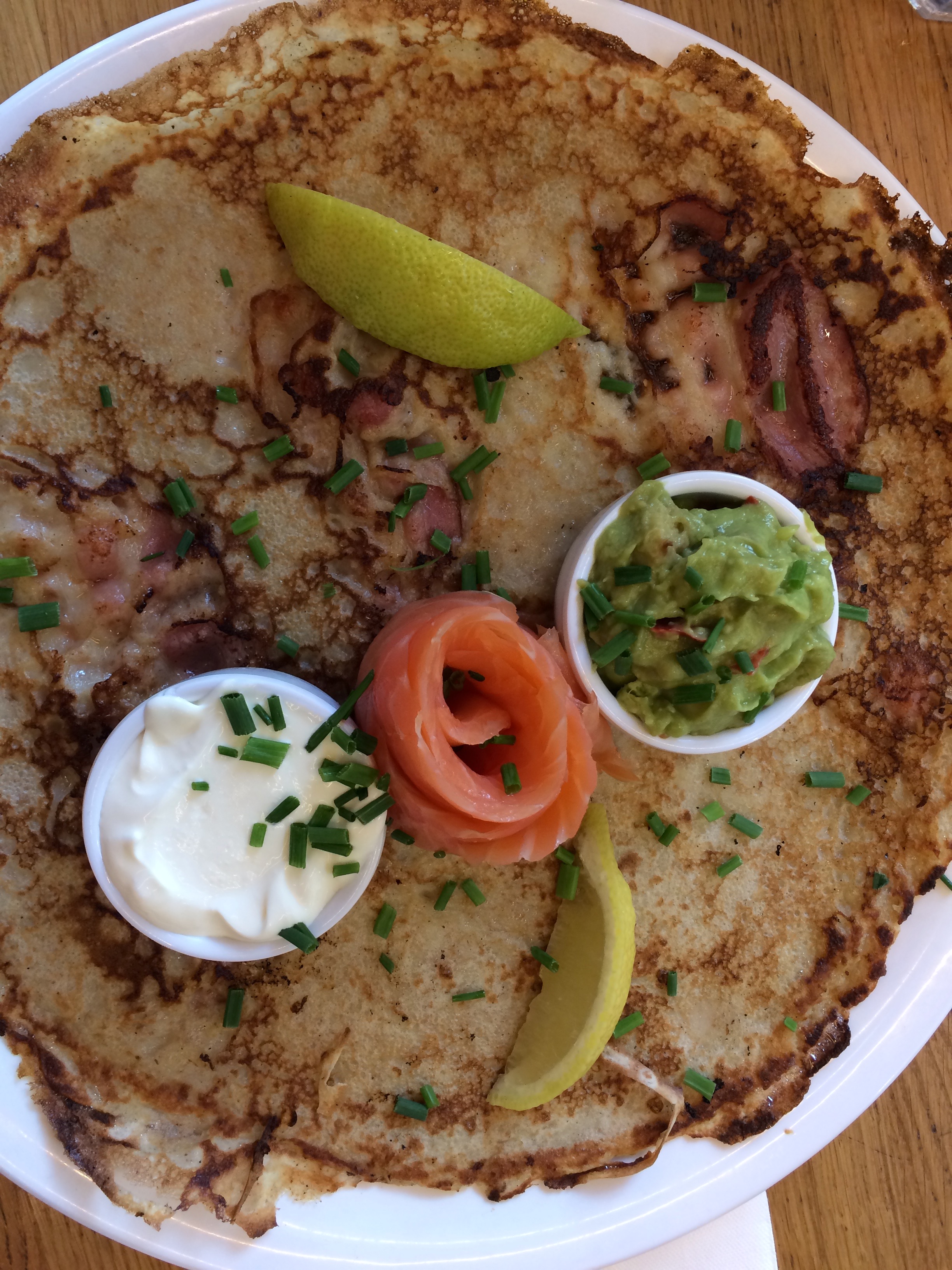 I later learned that most local Dutch get the ham and cheese pancake, because that's what they make at home. So the second time, I ordered the ham and cheese Dutch pancake with bacon, pesto, and smoked salmon. I daresay I did a better job ordering the second time.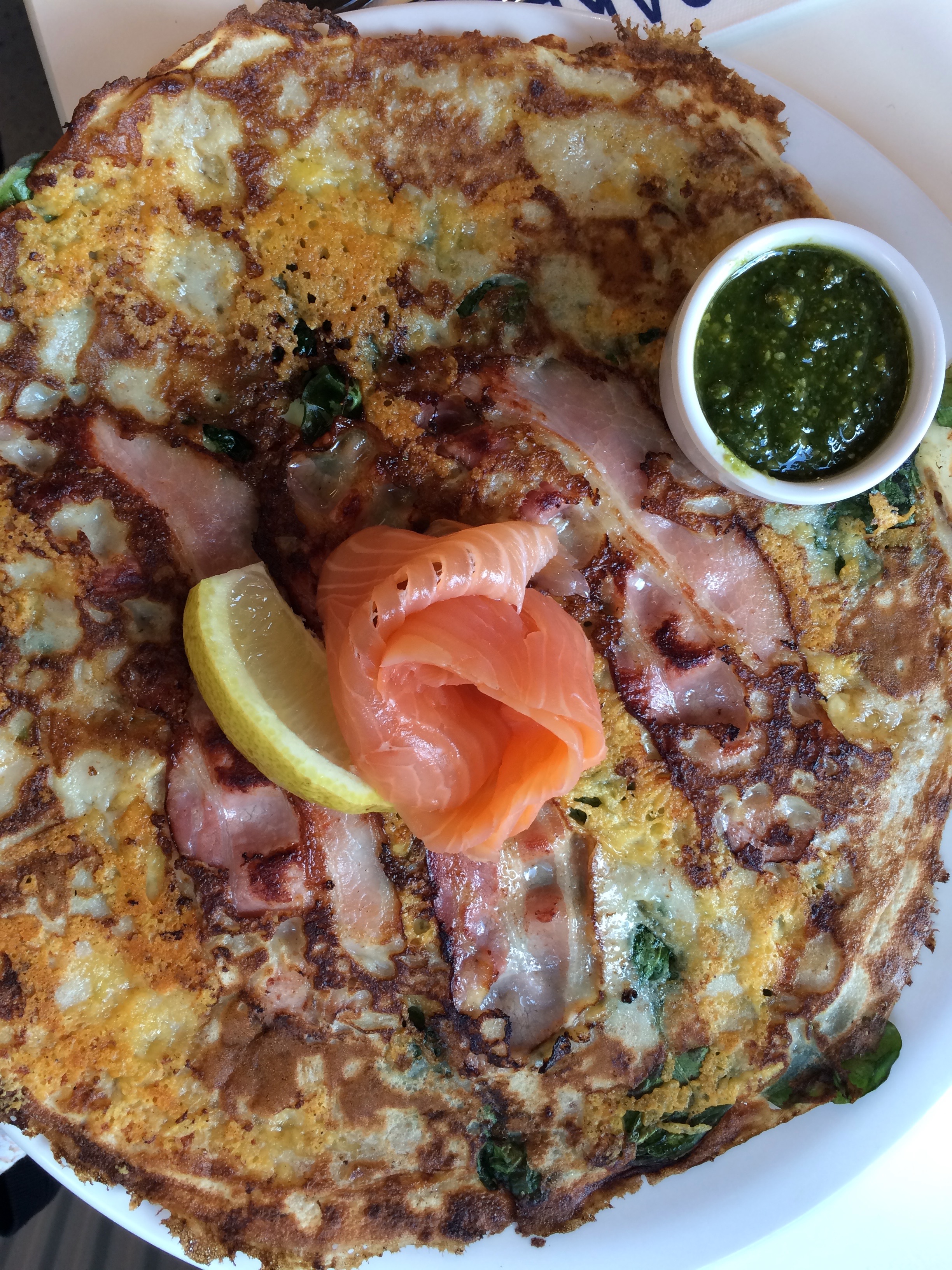 While both meals were absolutely AMAZING (maybe my favorite meal in Amsterdam in contrast to the last post, Wagamama), Dutch pancakes are very filling, so if you're not very hungry, I would consider sharing. However, I highly recommend coming on a hungry stomach, as the food is well worth it (this is what calories are made for). And it's healthy, too!
🙂 🙂 🙂 🙂 🙂
An amazing meal with amazing people <3