RIJKS is a Michelin star restaurant located right near the famous RIJKS museum, which has famous Dutch painters like Vermeer and Rembrandt. The RIJKS museum itself is famed for housing the very well-known Night Watch, which we saw when we went separately, after our meal.
RIJKS has one star, and was recommended to us by our concierge at the Sir Adam Hotel, who tells us that they don't recommend restaurants to guests if they haven't tried it out themselves first! That's nice for us; they did the first-hand research and paved our way!
First, the amuse bouche came, along with the bread, which was set out at every table. In this case, the bread was more like Indian papad. For those not familiar, papad is crunchy, and thinner than a cracker. And the amuse bouche was wonderful! I often say that the amuse bouche is the best part of the meal, and this one was a bit like glorified cheese balls (and I do not mean that offensively).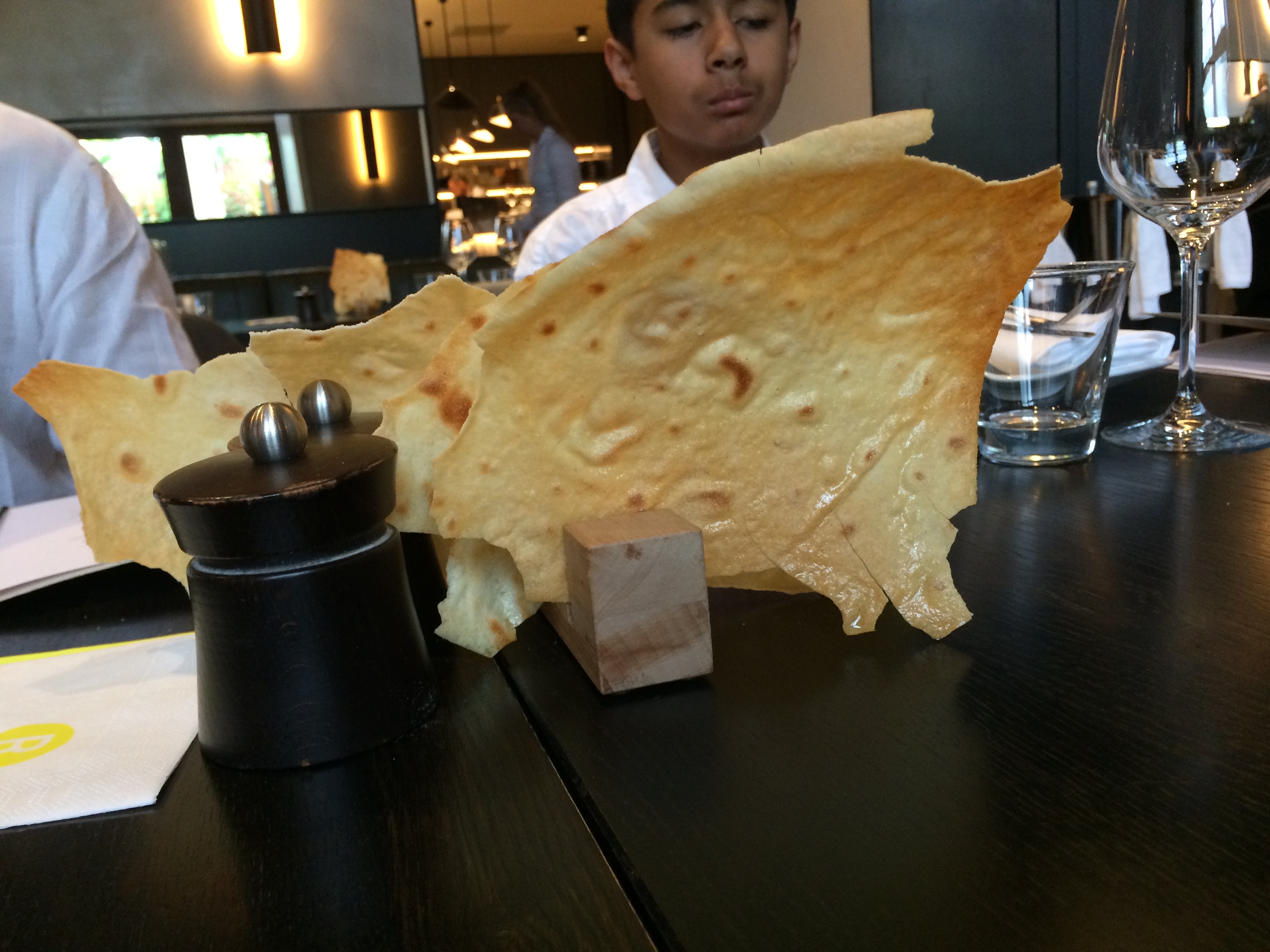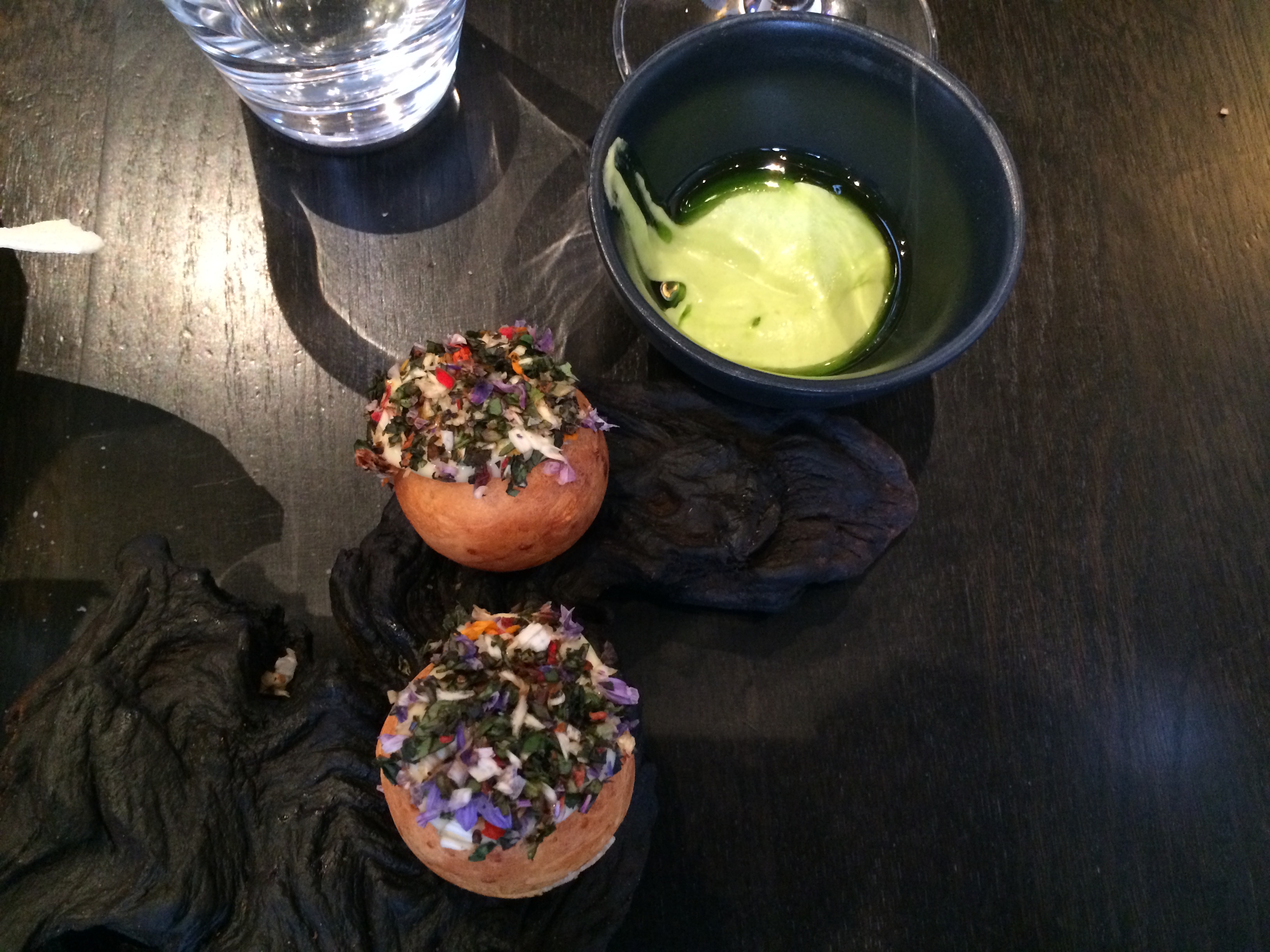 And then they brought as actual bread. But clearly, the other stuff was better. French bread? PSHHHHH. It's not even that warm! Okay, it's kind of warm. But PAPAD!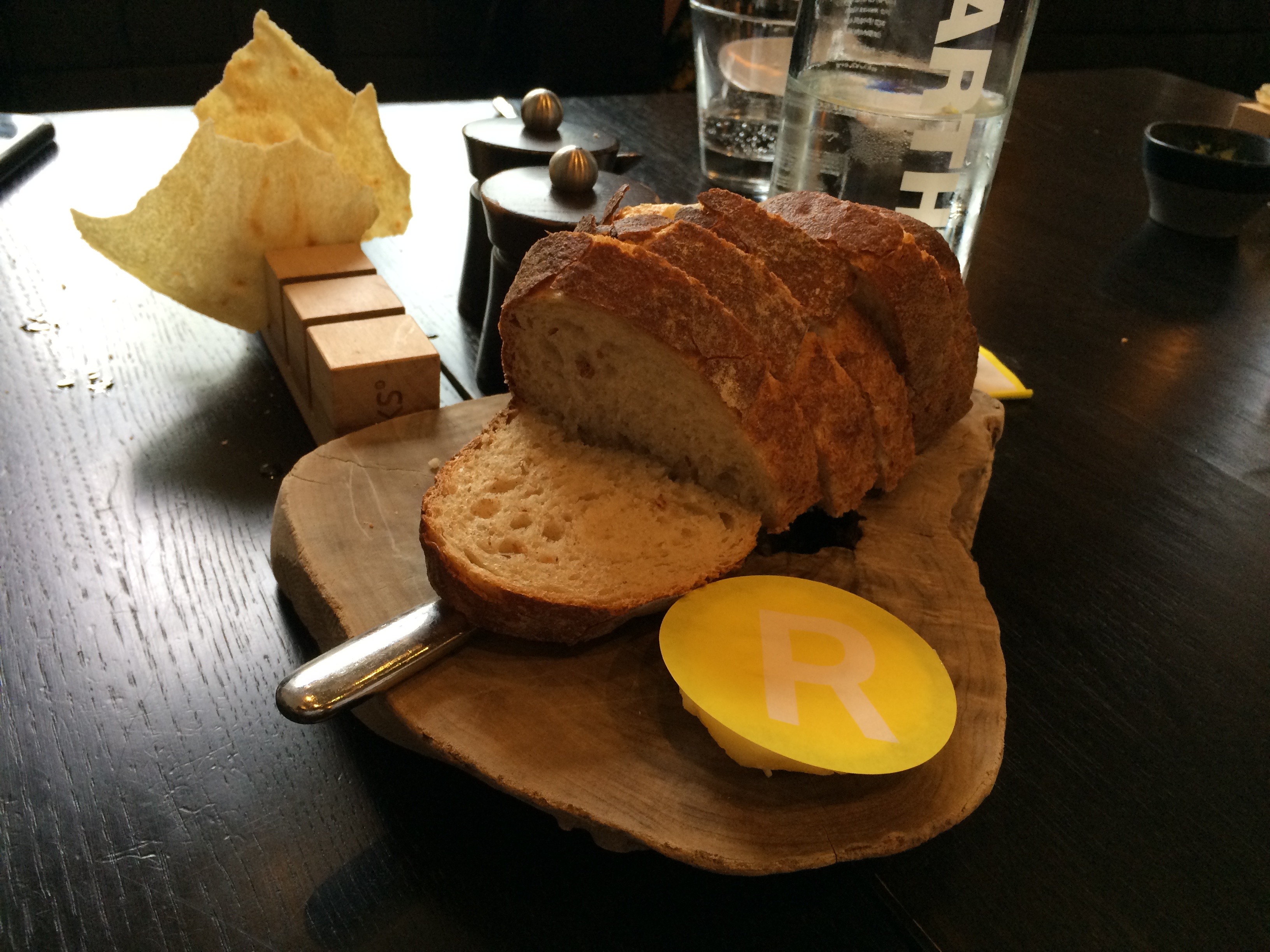 For the first part of my meal, I decided to order the langoustine ceviche, which was green, frothy and delicious (maybe I'm weird, but the one from Mossel and Gin in the previous post is still my favorite). However, this ceviche was quite tasty too. 🙂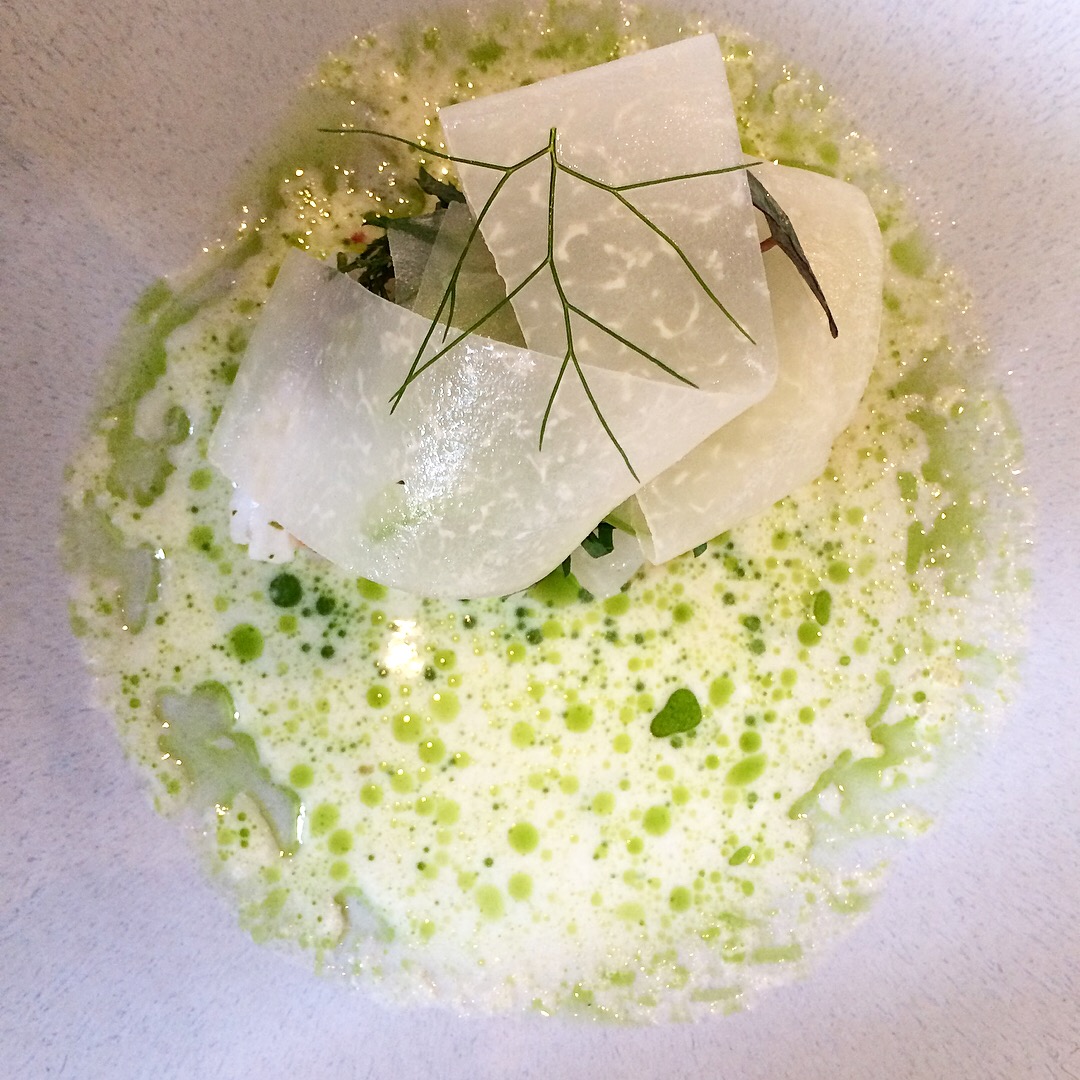 Next, I shared the duck for two. Before it came out, they showed us the full duck on a wood chopping board with the seasonings and everything. Then, they prepared it with cherry, green almond, and brown butter. The green almonds were very unique; most places don't even serve them. These are the unripened almonds (a bit like green mango– though that is far more popular).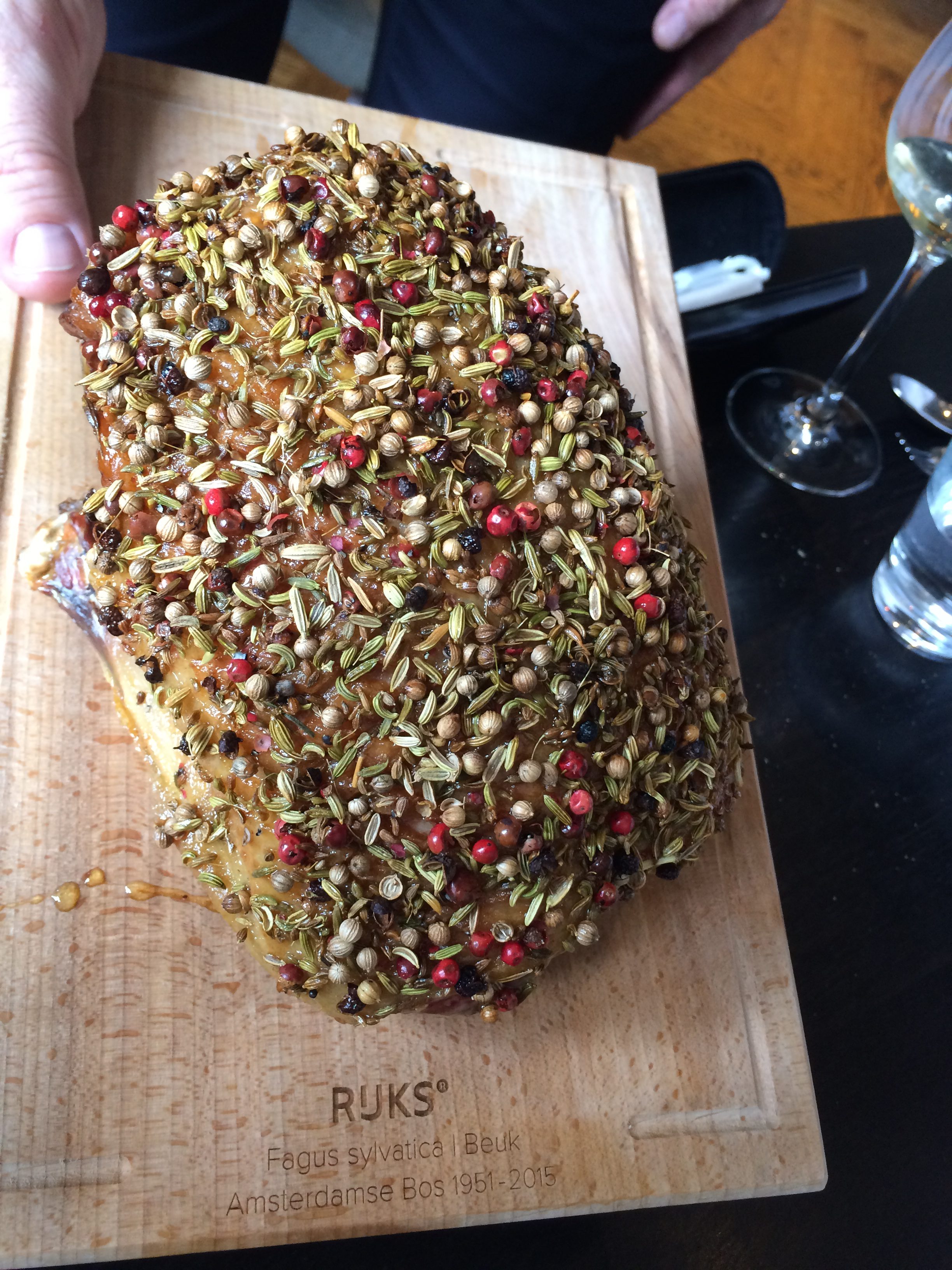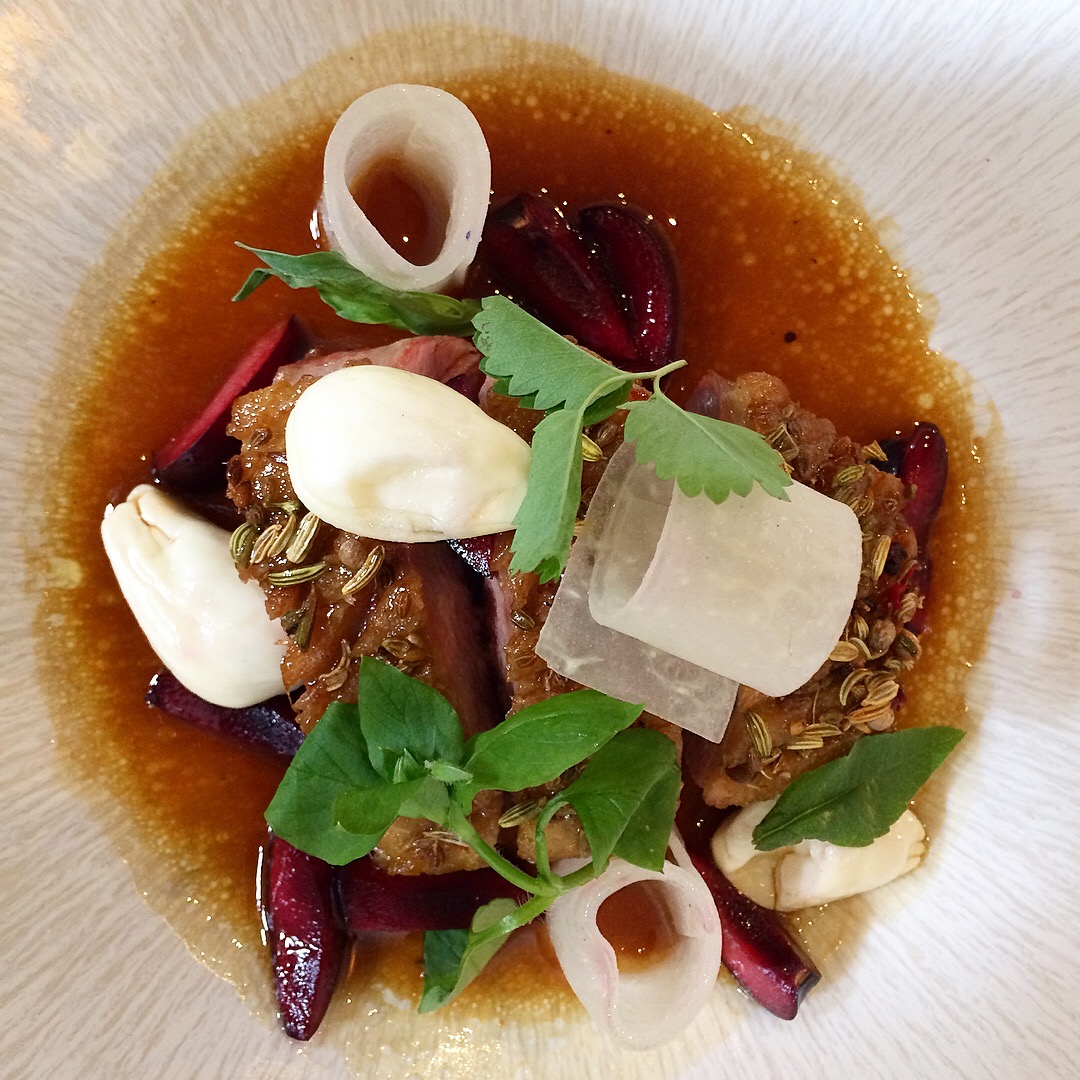 For dessert, I had something called the Holy Trinity. Out of all the desserts on the table, we all agreed this one sounded the best but tasted the worst. The idea stems from having cheese in three main forms… which you can see here. The combination though, was not as good. All three cheese "ideas" persay had different intensities, strengths, and even varied in their sweetness/saltiness. I was not a fan. I did try some of the other desserts though, and the one that comes with the pre-made 3 course meal (with strawberries) was quite good as well. Although of course, next time that dessert will likely not be available. That's the thing with temporary menus!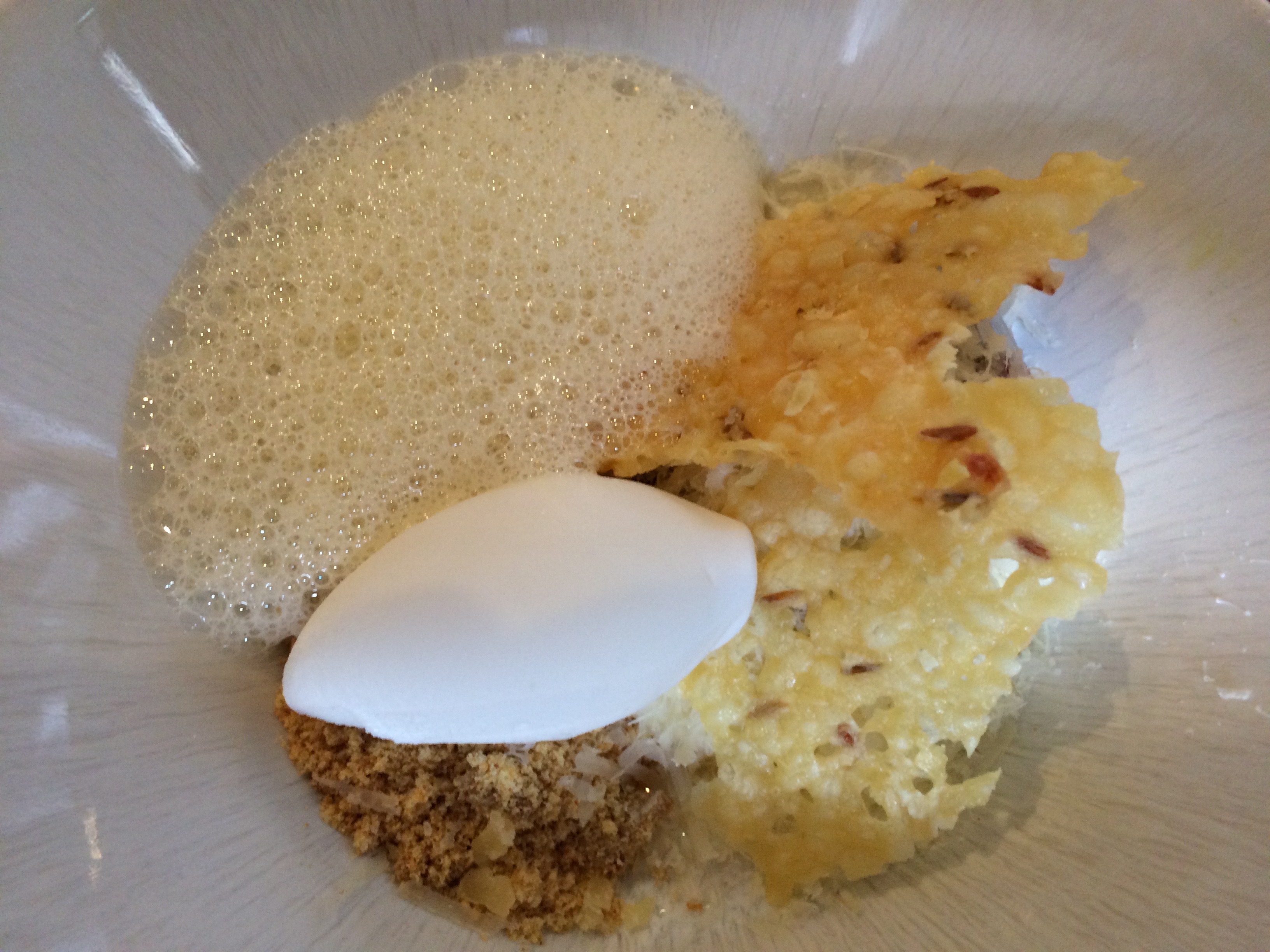 The best part of my meal was definitely the ceviche and the duck– delicious! Even though my meal didn't necessarily end well, I can certainly say that it started well. I made sure my last bite was of someone else's dessert. These days, I'm rumored to be a relentless dessert stealer. 😉
WANTED: ANYA, SOPHISTI-KID (DESSERT STEALER EXTRAORDINARE)
🙂 🙂 🙂 🙂 3/4