Dominique Ansel is one of the most prominent bakeries in the area– it's so famous, in fact, that there's a line out the door every morning. Most people are there for their famous cronuts, but Dominique Ansel also sells other goods, like croissants and meringues and breakfast sandwiches.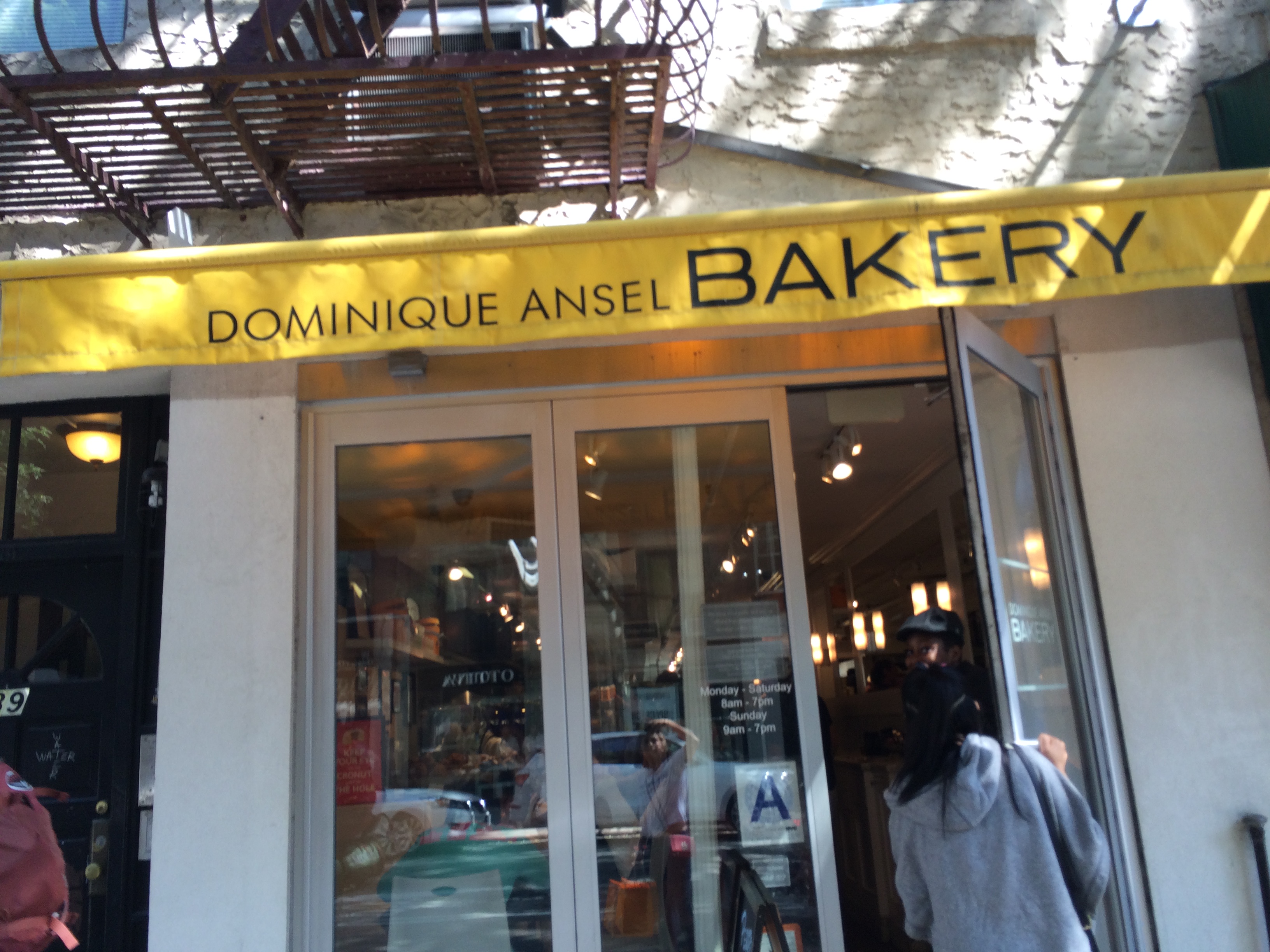 This visit to New York was the first time I had a cronut, that's a half croissant, half donut. Dominique Ansel served as the pioneer of the cronut, and that's one of the reasons there's such a long line out the door. But the cronut's not the only amazing thing at Dominique. I did love it, but their Kouign Amann and meringue were equally delicious.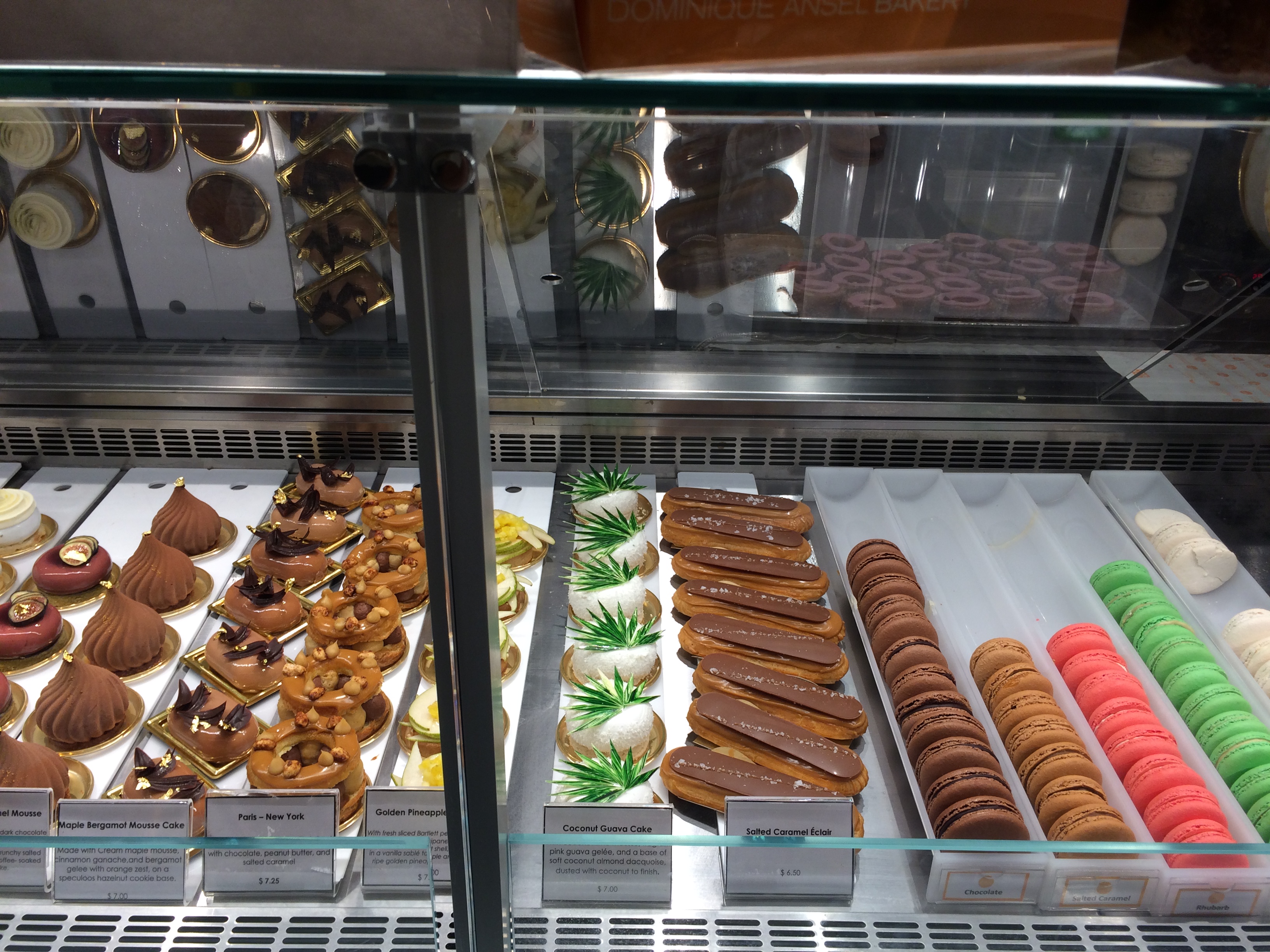 We ordered an unhealthy amount of pastries, but above all, my favorite thing was this: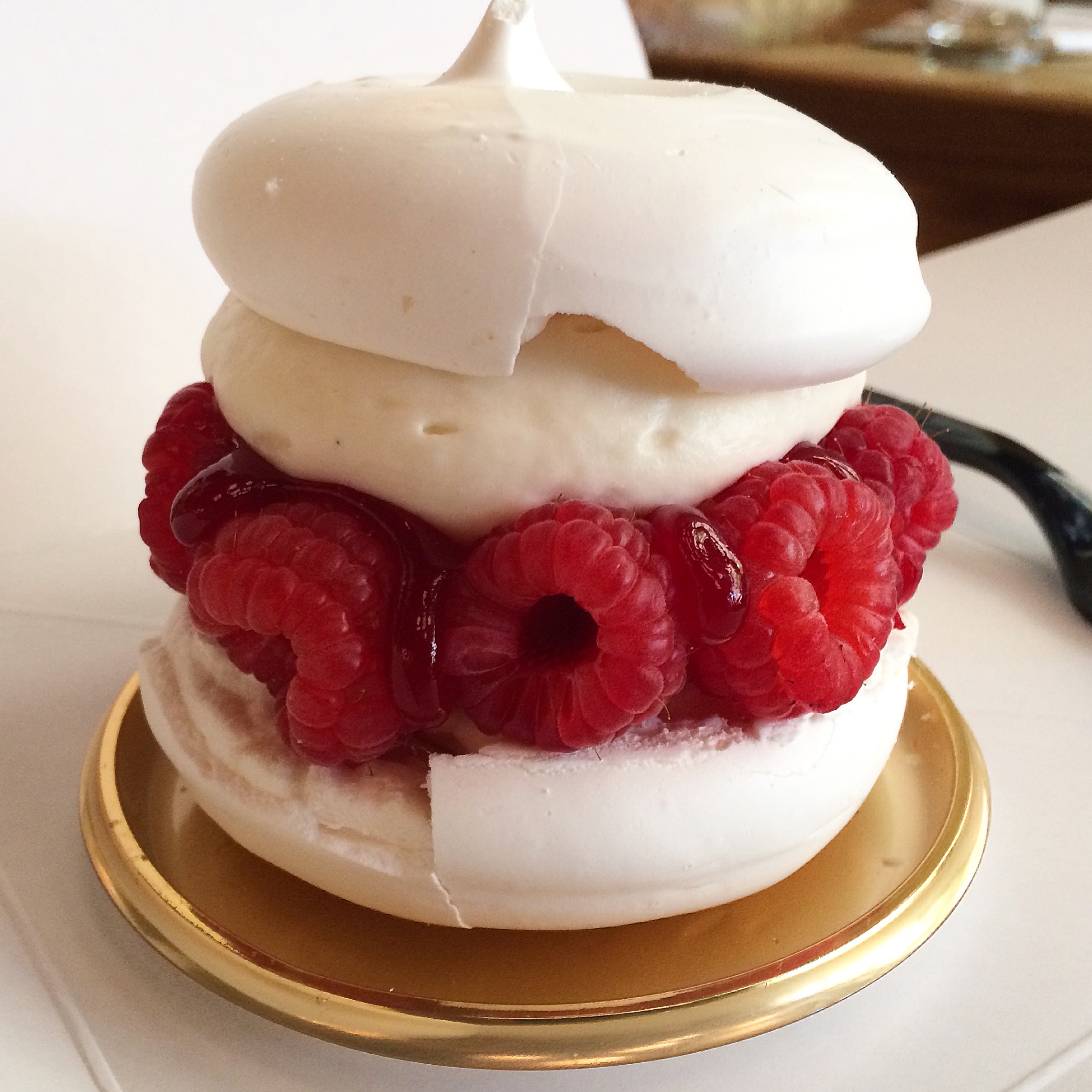 Yeah, it's pretty much the most blogworthy thing on the planet. Not only was it my favorite sweet at Dominique, but it was also probably the best thing I'd had in New York. The raspberry mixed with the meringue was mouth-watering, and the presentation was something else.
The meringue alone convinced me of wanting to go a second time (and a third and fourth and fifth). But combined with the croissants and kouign amann and cronuts, I was sure after that visit that Dominique Ansel was the best bakery ever. Mark my words, the next time I'm in New York, I'll be visiting at least once a day. The lines are worth it.
Dominique Ansel: 🙂 🙂 🙂 🙂 🙂 (and maybe even a half more)
Signing off,
Anya