Every year, my mom and I go on a mother daughter trip to New York. She's hoping that it's a tradition that'll last even when I'm in college. It's every Labor Day weekend, and each year, we start out at IPPUDO Ramen. As ramen lovers, we find that eating at IPPUDO for our first meal is a sure way of starting out the trip right.
IPPUDO NY has two locations, but most people go to the one on 4th avenue. It opens at 10:30, but there's always a wait and a long, long, line. That's how you know it's good.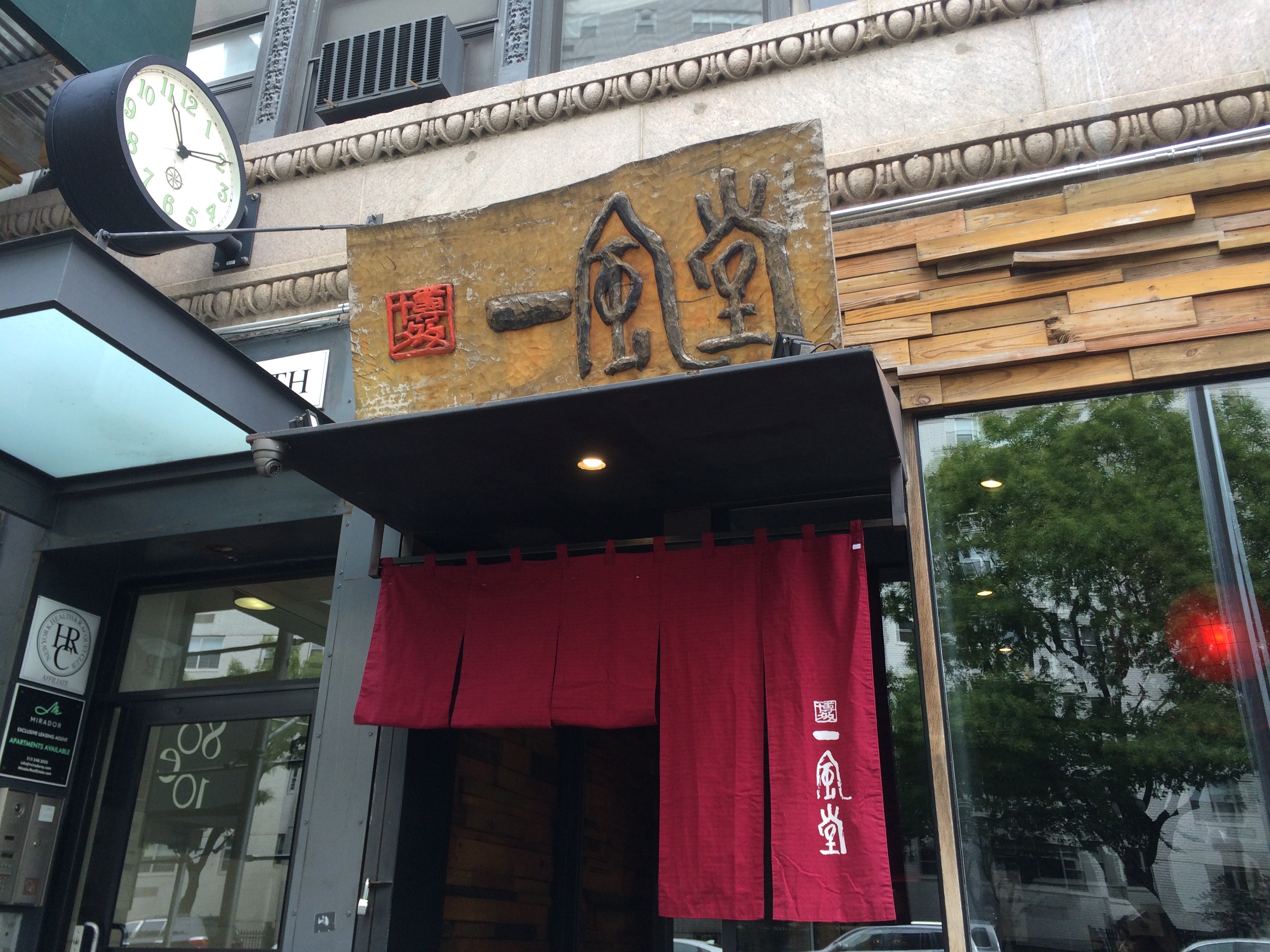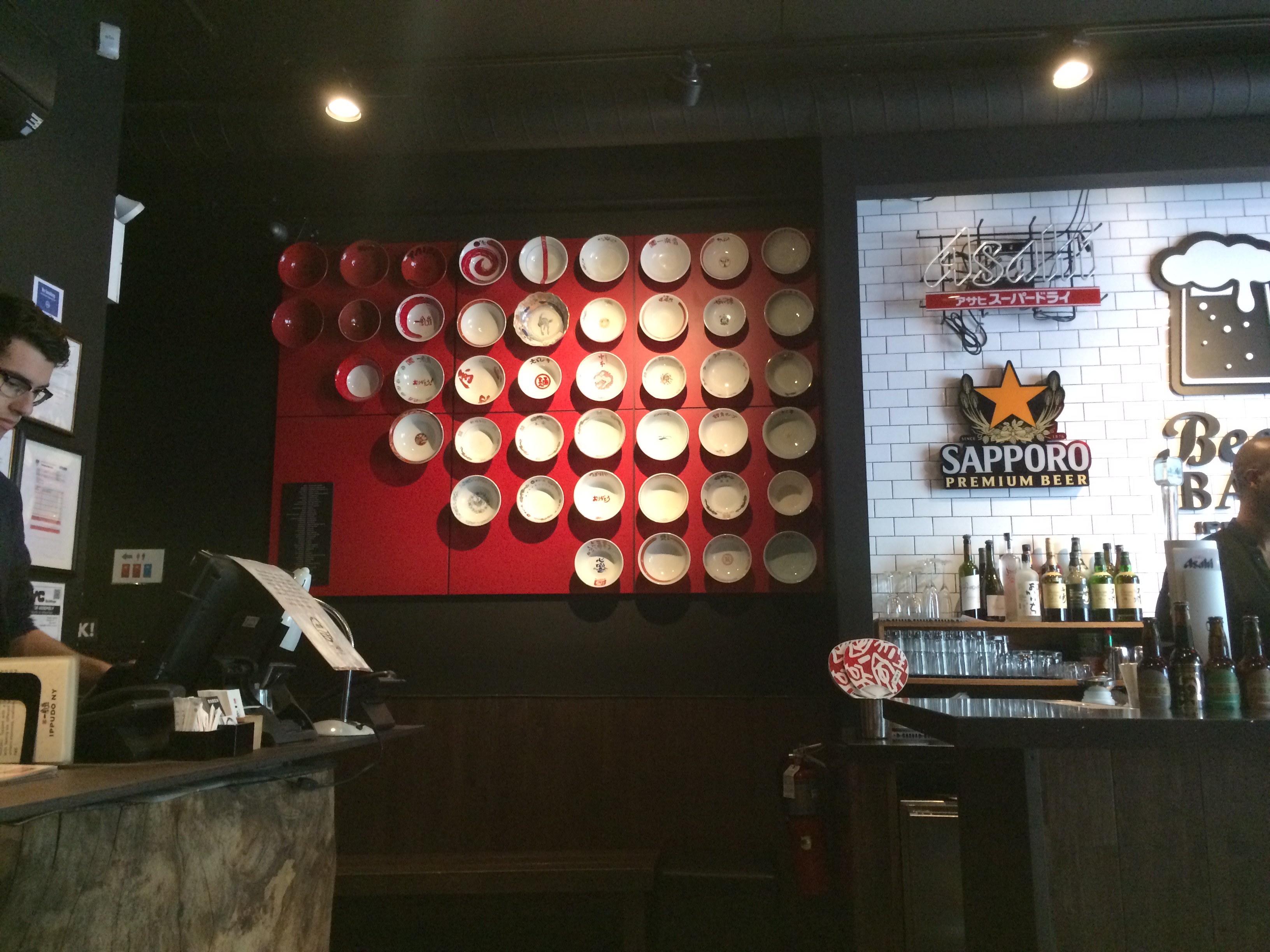 When you finally get seated (don't be upset, it's worth the wait!), the waiters welcome you to your table in cheery Japanese. We actually asked our waiter about this, since most of them don't start out knowing Japanese at all. Every waiter and every person in the open kitchen usually knows about 20-40 words each. It's a part of their training, and definitely adds to the ambiance and authenticity of the restaurant.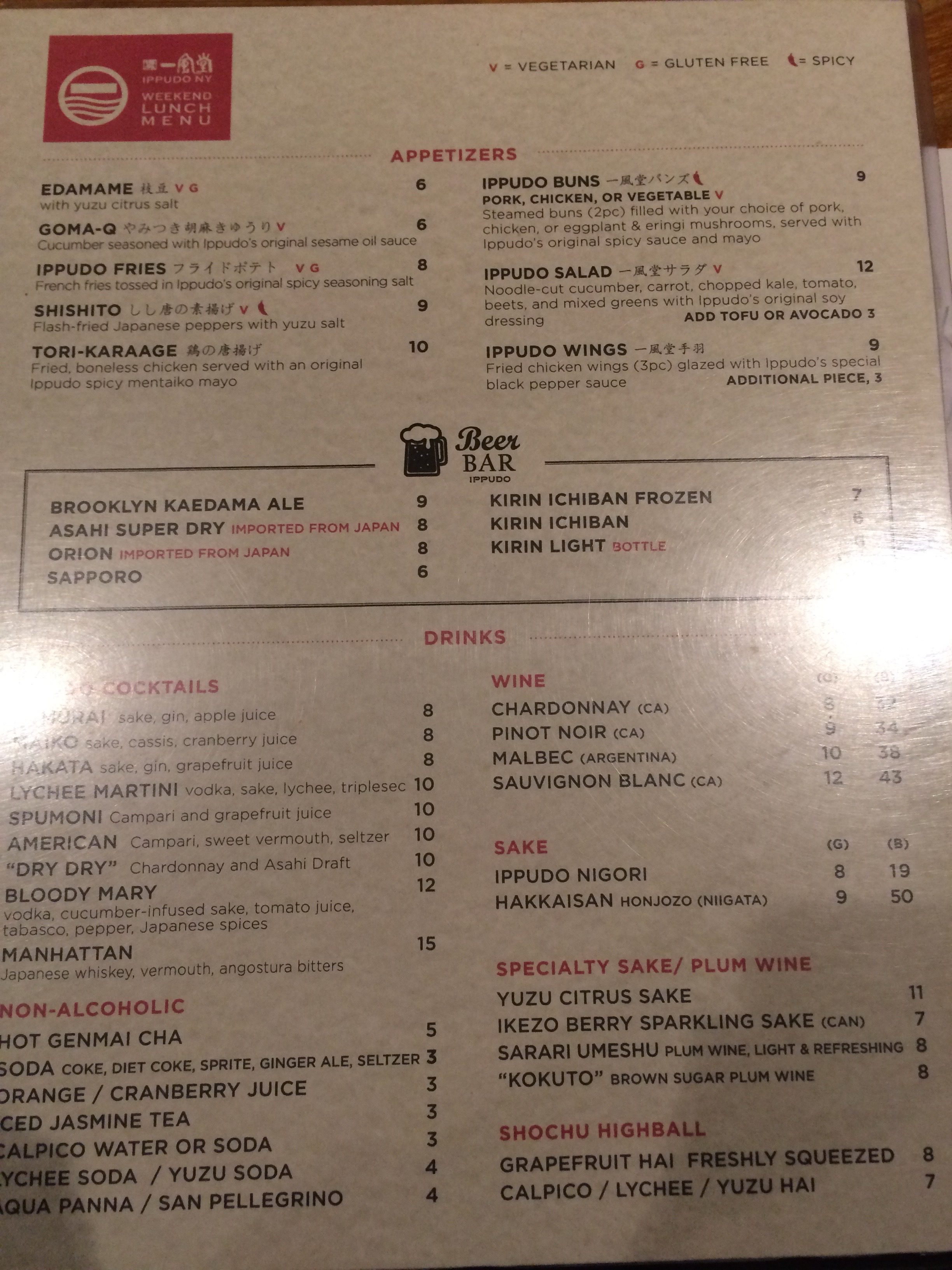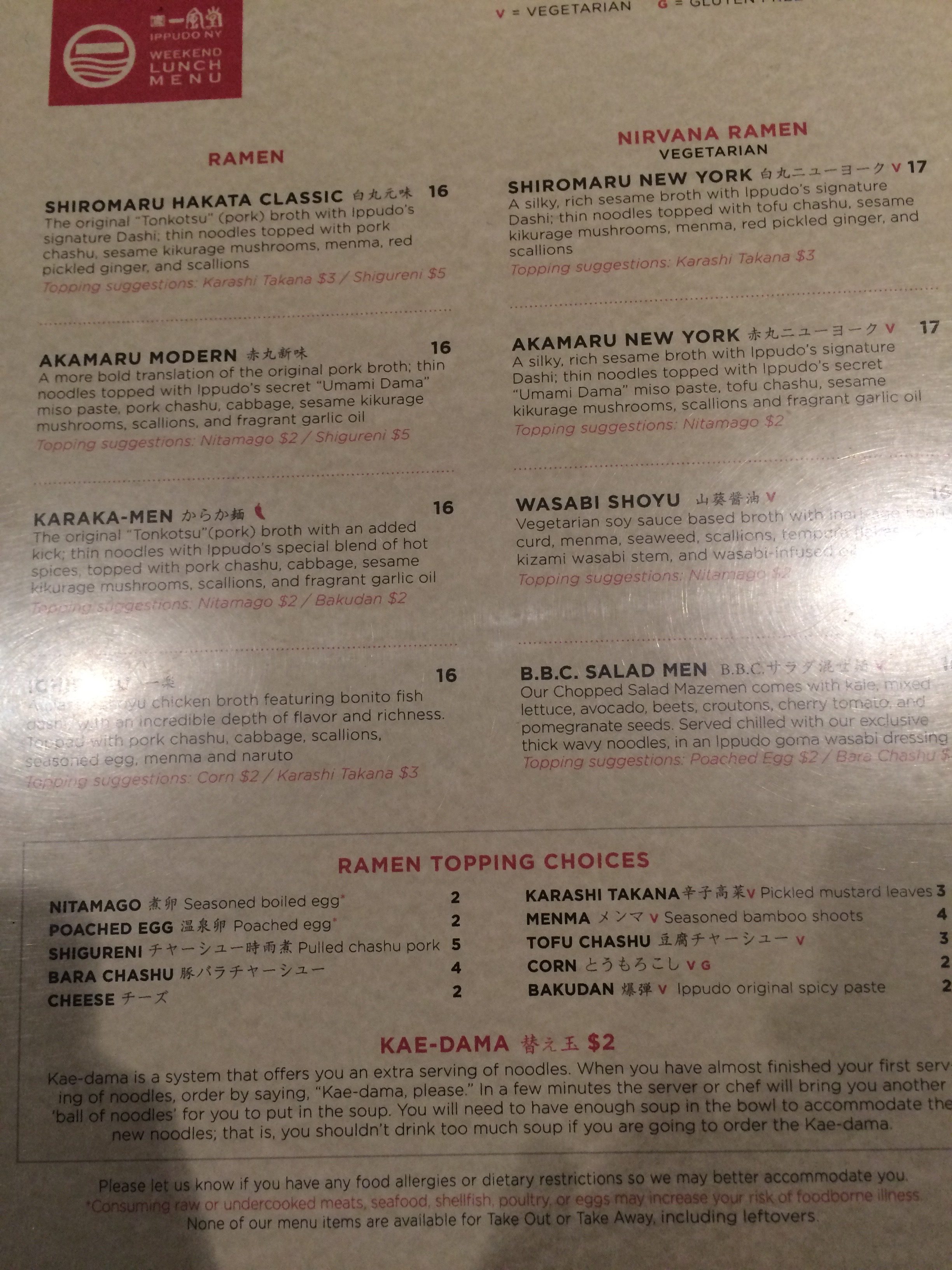 I usually go with the Akamaru Modern, and add Bakudan, which is a spicy paste they put in Ramen. The only naturally spicy ramen is the Karaka-men, but bakudan can add spice to any ramen too. The Shiromaru Hakata Classic is another really popular one.
For starters we usually go with the IPPUDO pork buns, but we also got the karage chicken. The pork buns were disappointing simply because last time, I remember them being absolutely delicious. I think the house changed the sauce (now there's an excess of mayonnaise), but the pork itself was still the same.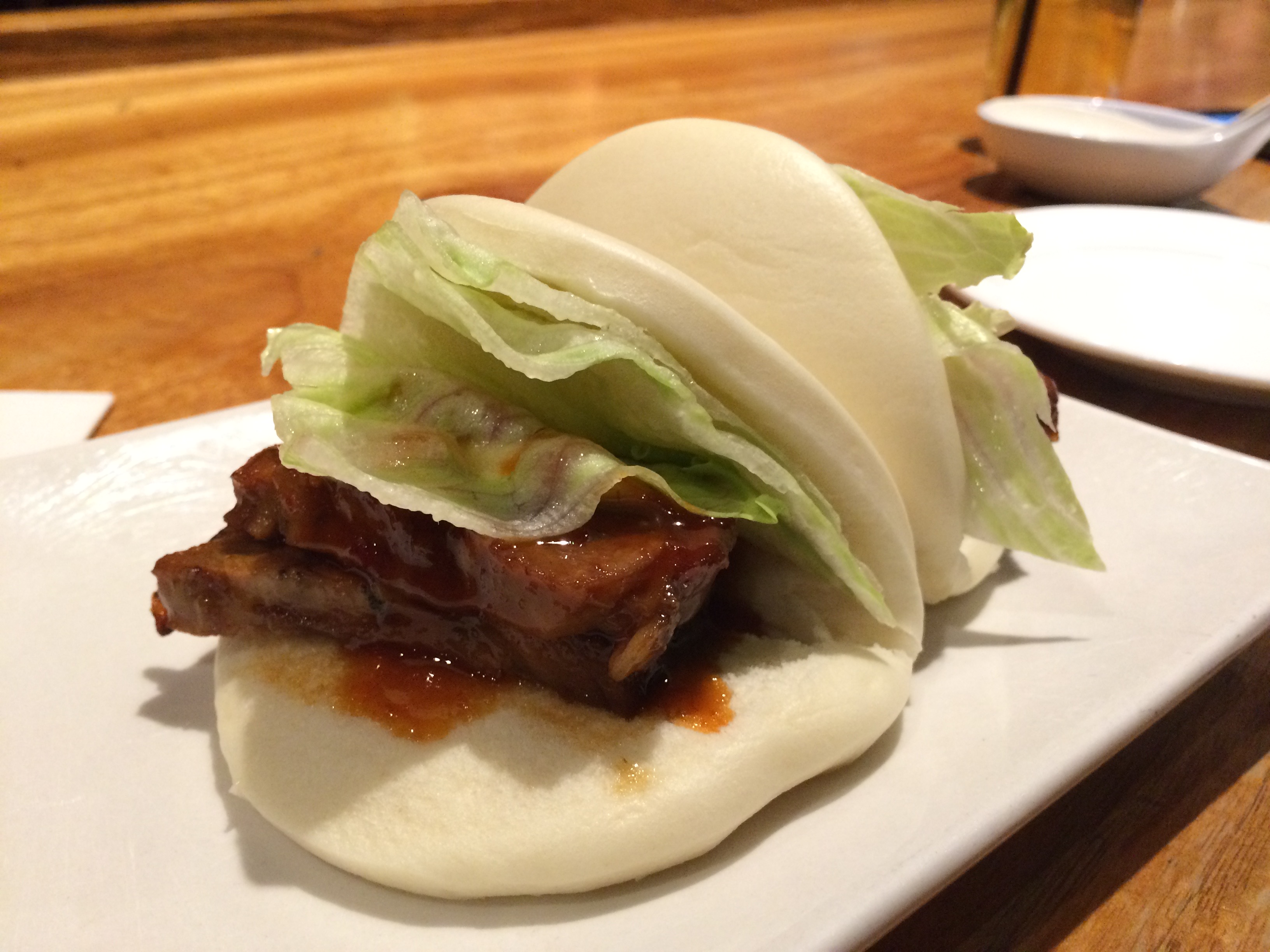 Now that we've tried karage chicken, we always order it at ramen restaurants. It's a crispier chicken because they only use the leg, and they usually pair it with some kind of delicious citrusy sauce or peppers.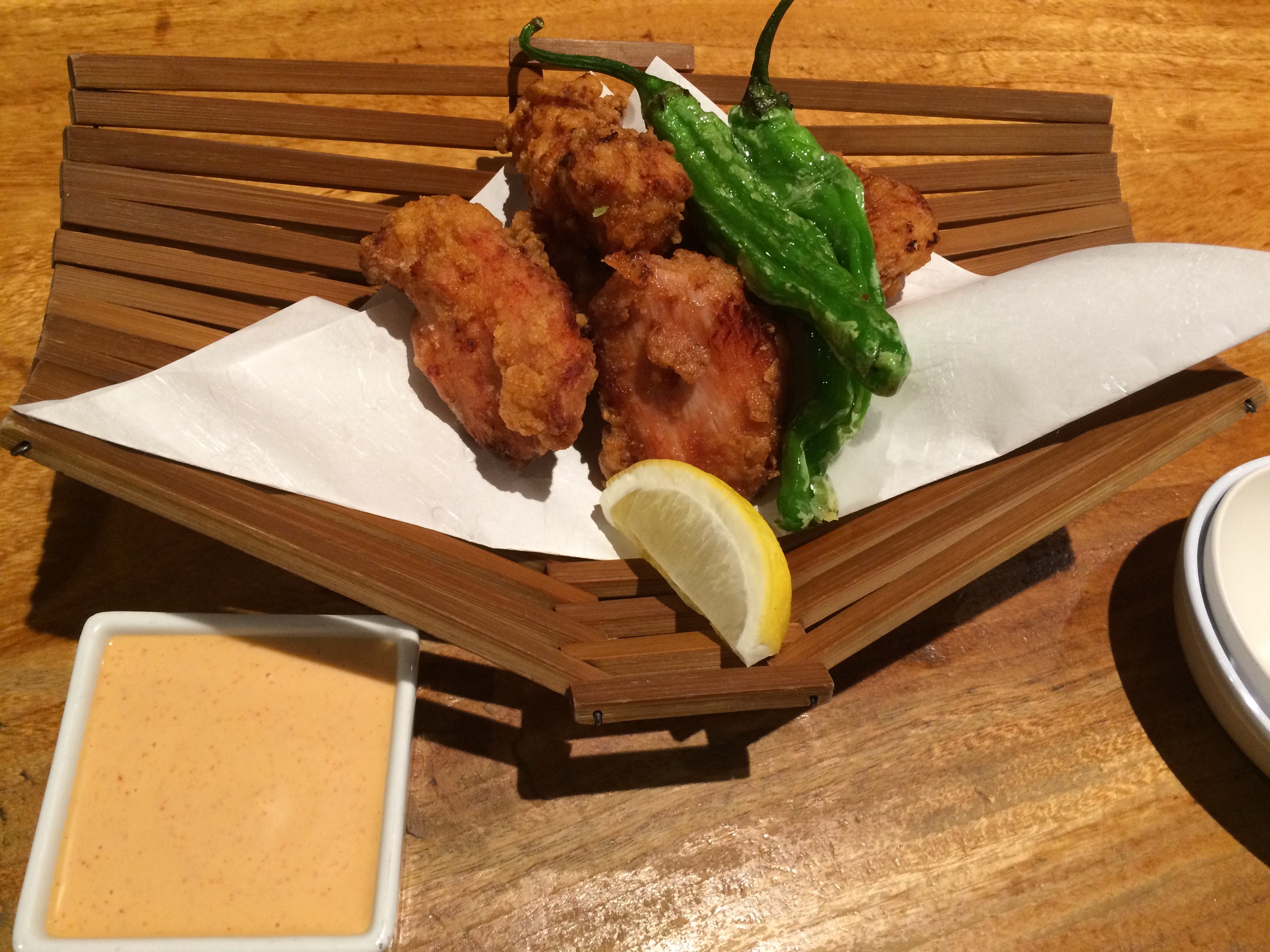 Karage chicken is now an "always order" for me, a perfect appetizer (you can't go wrong).
The kitchen is unbelievingly fast with the food, and everything is very filling, so come in hungry. The Akamaru Modern ramen comes in a big red bowl, with my bakudan on the side.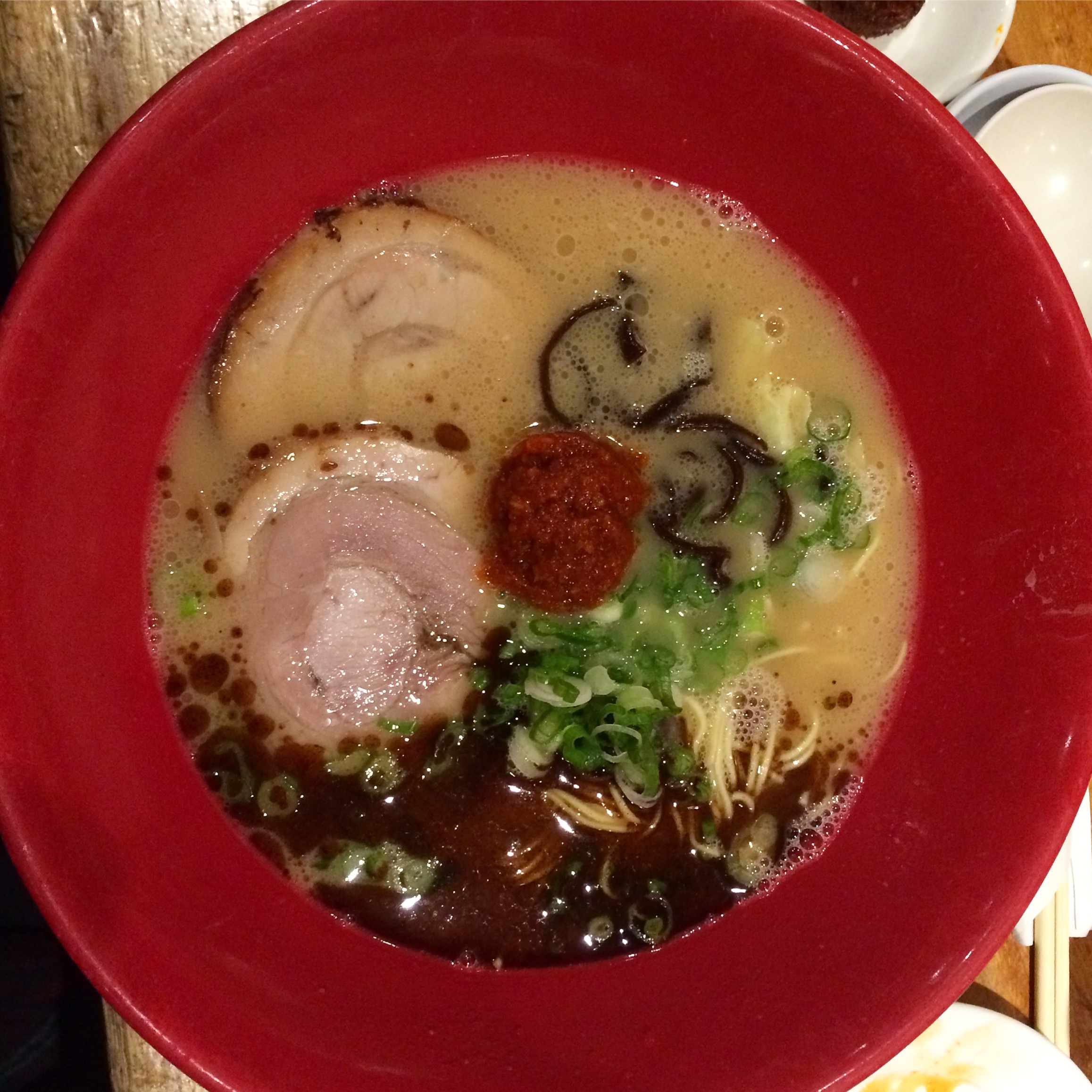 I've said before that I love the meat in ramen– it's always slow-cooked, delicious, and melt-in-your-mouth. IPPUDO's meat tops that list, and their broth is always flavorful and hot.
Since the last time I went, IPPUDO definitely hasn't gotten less busy or gone downhill. Its ramen is a full meal– you'll be set for the entire day. The waiters are super accommodating, and the kitchen is always fast with the orders.
You won't be disappointed.
See you next year, IPPUDO!
乾杯,
Anya