It's easy to underestimate how small Amsterdam is. As frequent travelers, my family tends to walk everywhere they go, in every city we fly to. Amsterdam, however, is so small, that you can traverse the whole thing and it seems like we don't even miss a beat! As a consequence, we arrived at our reservation for John Dory a full hour early.
Luckily, they were open, but only for drinks, so we leisurely sipped for a while before ordering our food. They did let us order quick snack– oysters to share.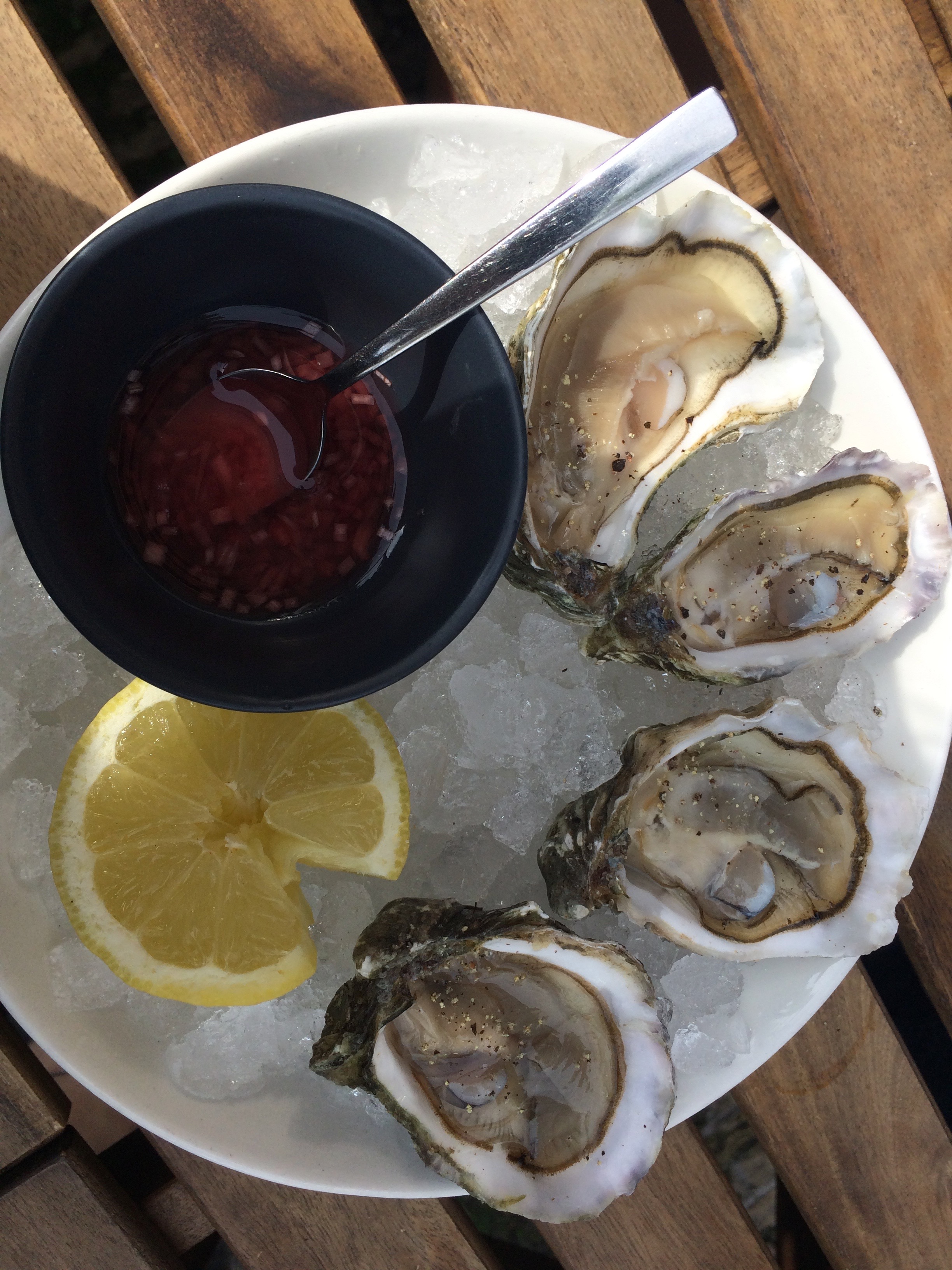 After a little bit of a wait but some great conversation, we decided to start ordering from their delicious (though limited) menu, which I'll include a picture of here.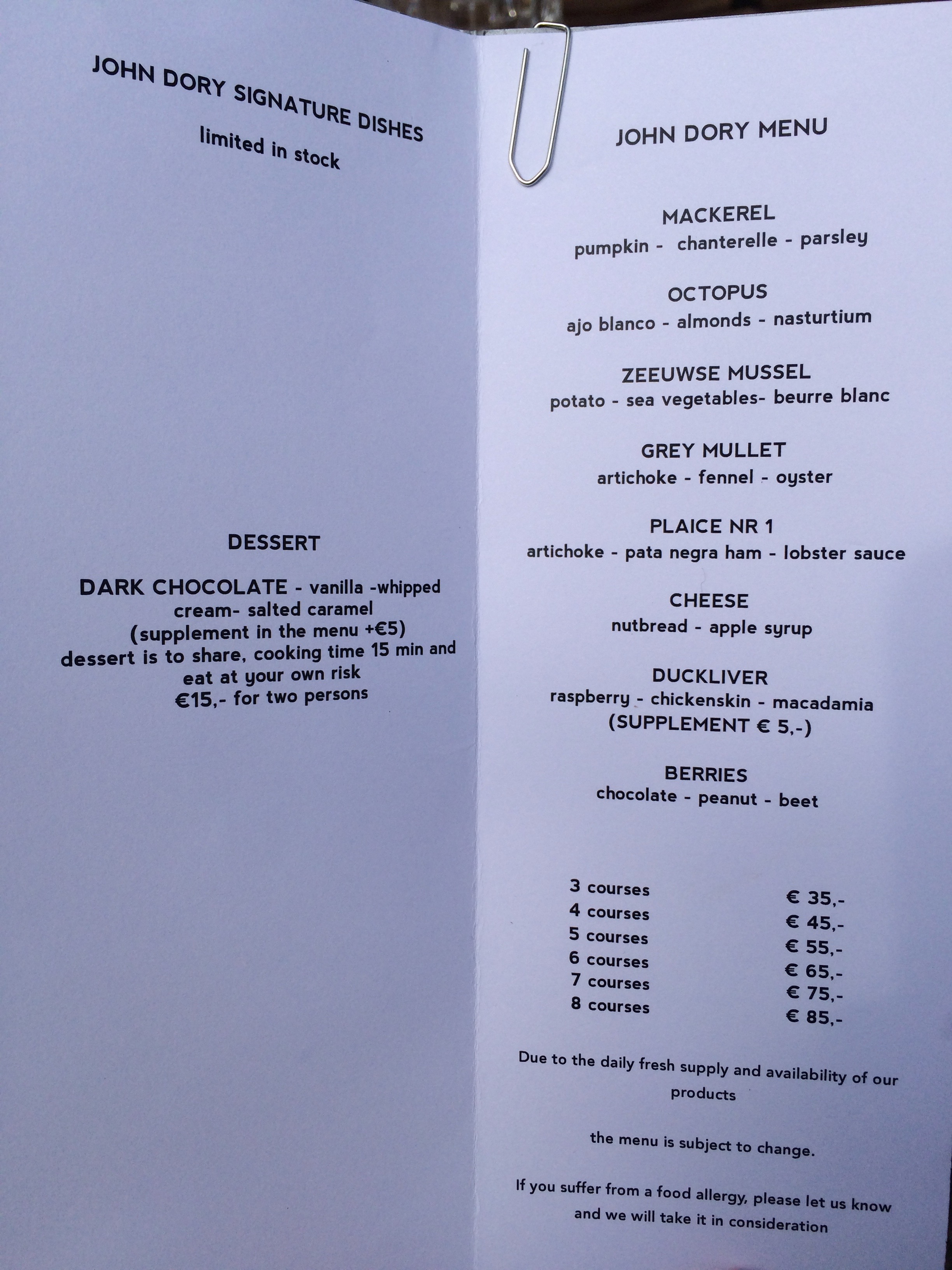 The deal was you could choose however many dishes you wanted of whatever combination, according to the course prices at the bottom of the picture. I chose the mackerel, the octopus, and the dessert featured on the left-hand side of the page. The dessert was a special, and the waiter kindly recommended the other two dishes. 🙂
Before our mains, the kitchen came out with some surprise amuse bouches. And they were absolutely wonderful!!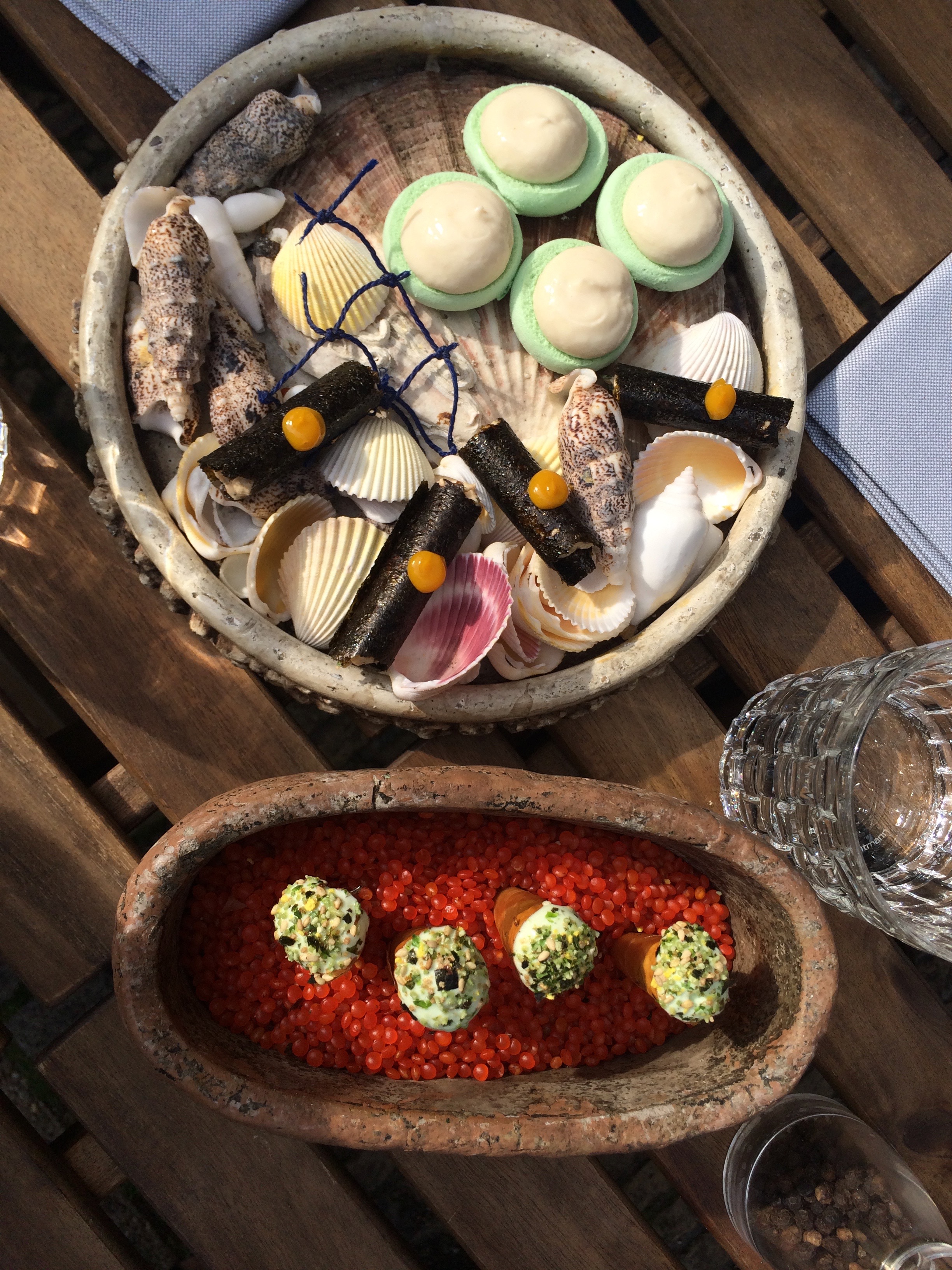 I loved the beautiful arrangements, and the amuse bouche at the bottom of the picture was one of my favorites of the whole meal. It was crunchy, I believe filled with crab, and perfect for the appetite. Sort of like savory ice cream cones. 🙂
The mackerel was the best of my mains, with an amazing pumpkin flavor and a beautiful edible flower to top. Truly, this dish was Michelin worthy, though John Dory is not a Michelin restaurant.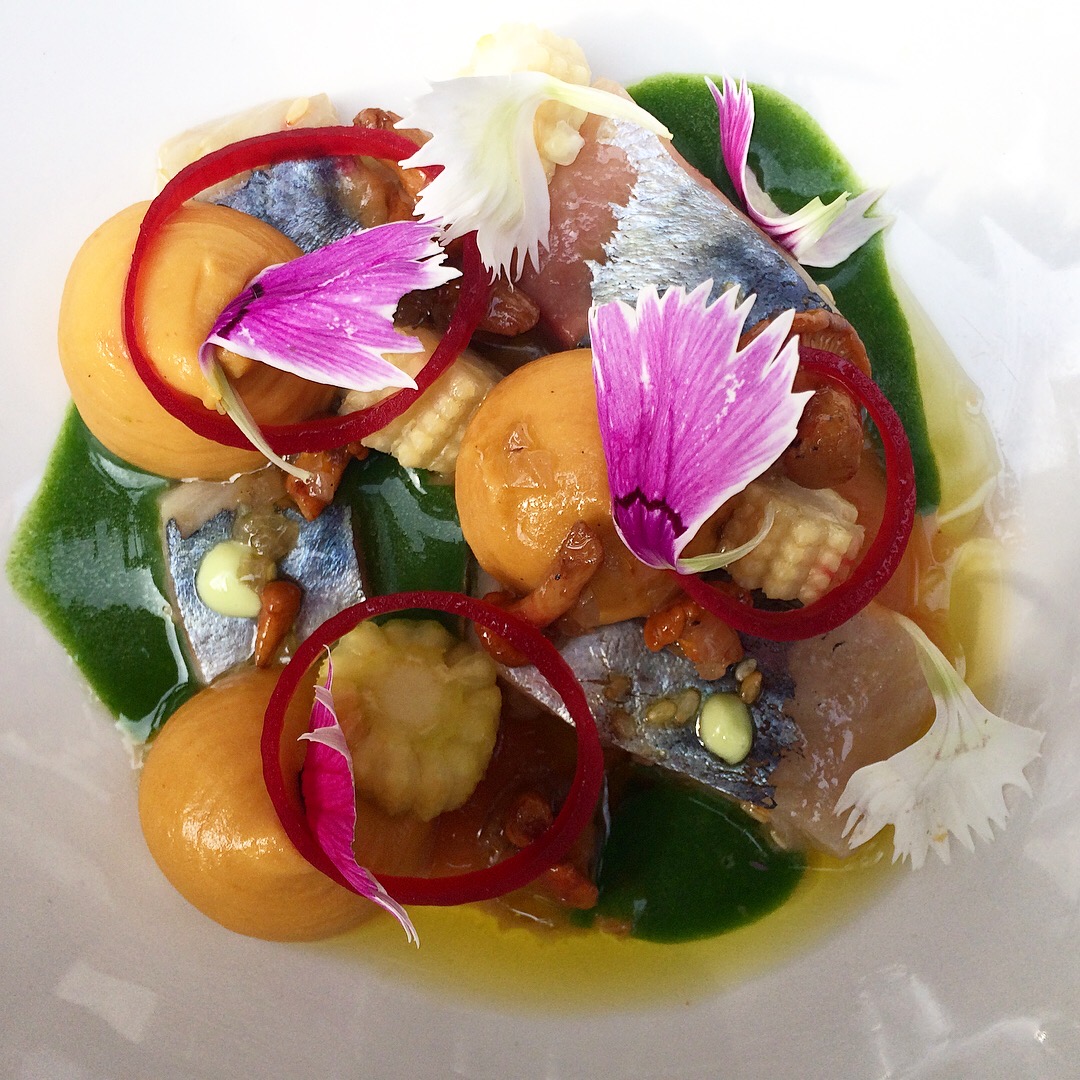 Although the octopus was amazing, I think I would have liked it better had it not been for the peanut sauce on the side. I rarely like peanut sauce on my food, so I admit that bias. But I can hardly see how anything could compare to the gushes of flavor and beautifully placed sides on the mackerel.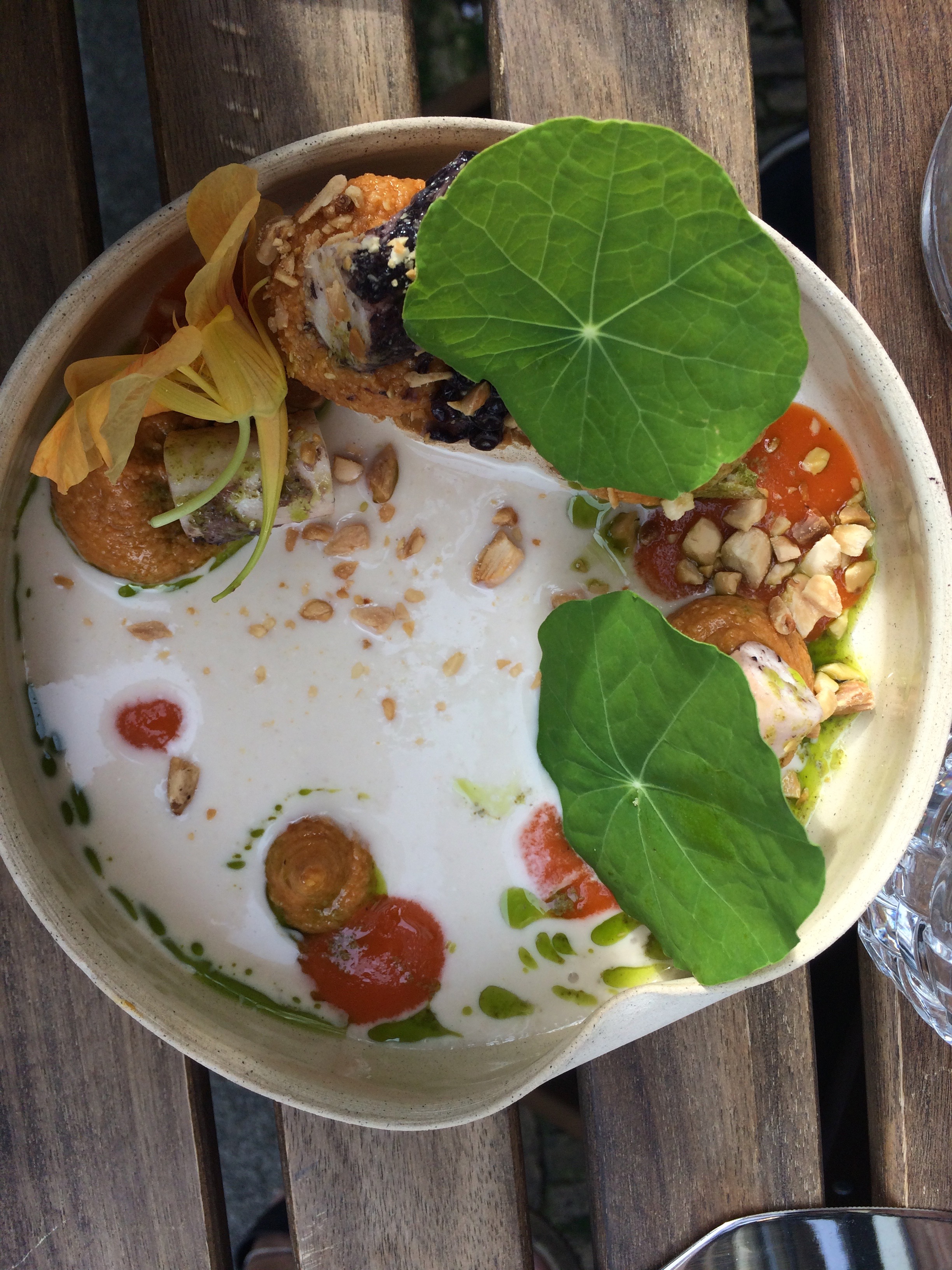 The dessert lived to it's hype on the menu, with a gushing lava cake in the middle (it's made to share) and whipped cream and caramel on our separate plates.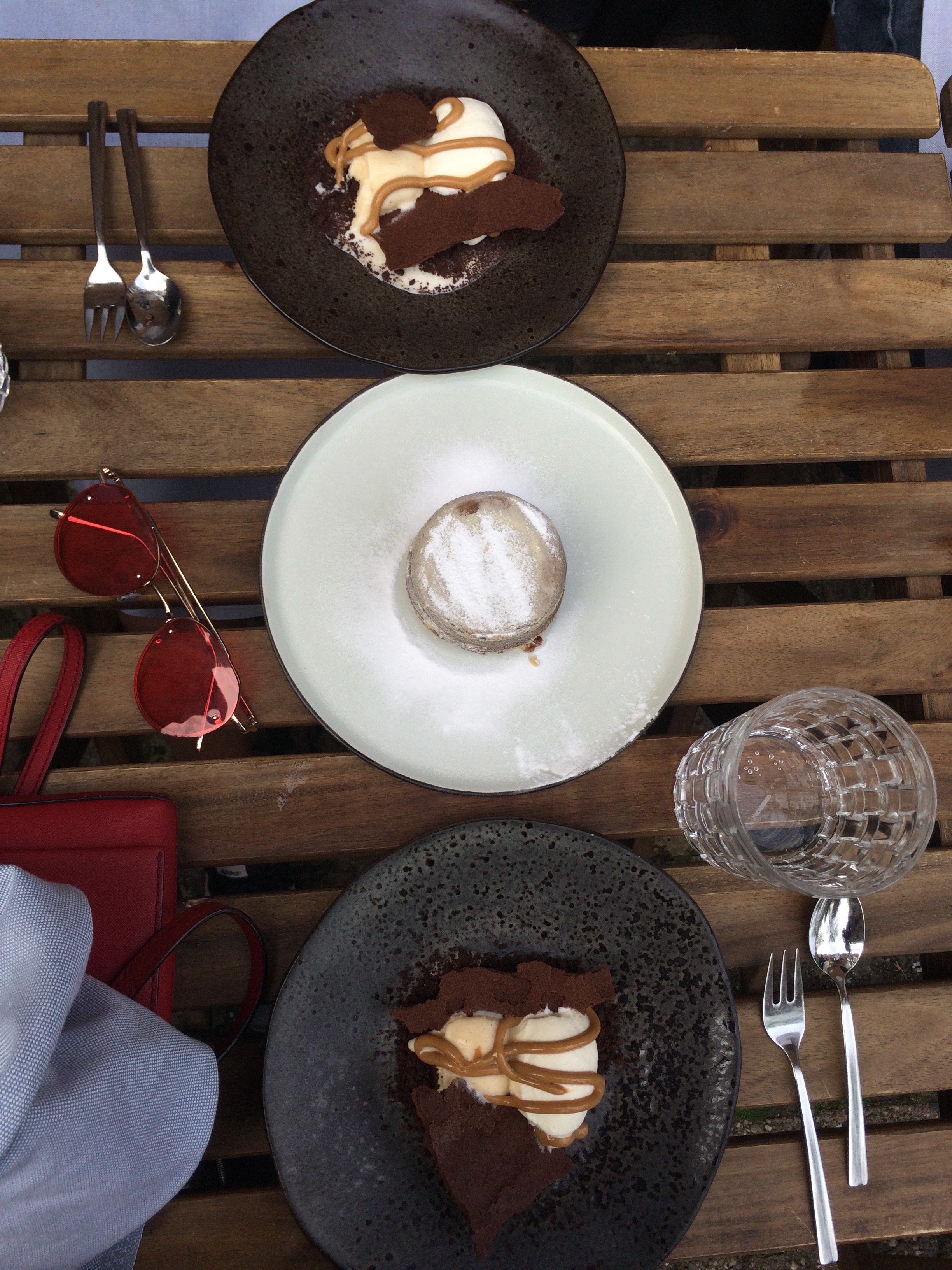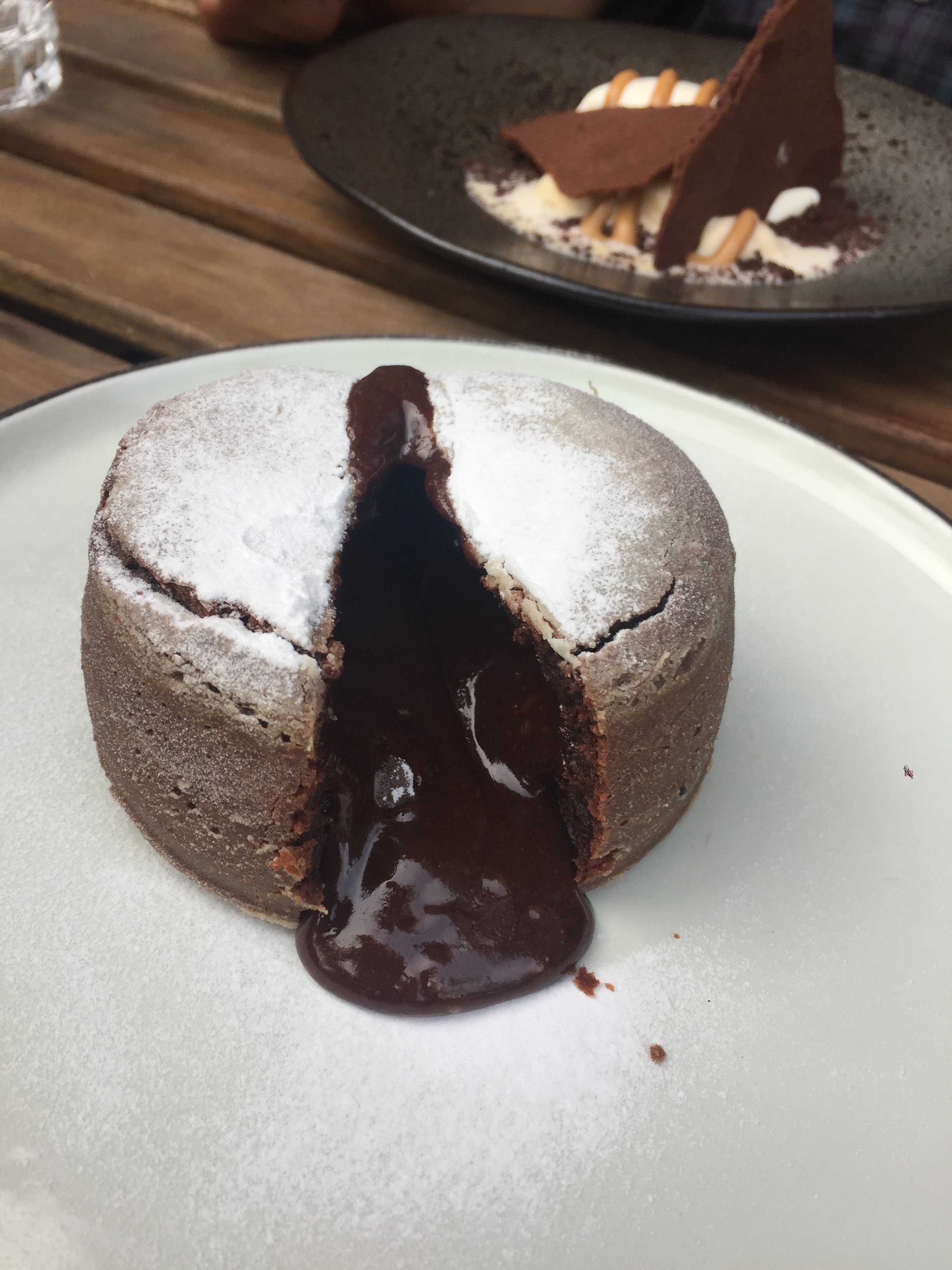 Hot, melting chocolate. Yum.
🙂 🙂 🙂 🙂 1/2