Back on my mission to try all the best ice creams in Amsterdam! Previously, I did Banketbakkerjj Van der Linde, the ice cream shop with only one deliciously creamy flavor of ice cream. The link to that post is here at http://www.sophisti-kids.com/2017/07/24/banketbakkerjj-van-der-linde-amsterdam/.
Jordino is number 4 on that list, run by a cute old man who also serves up homemade delicacies like cannolis and champagne truffles.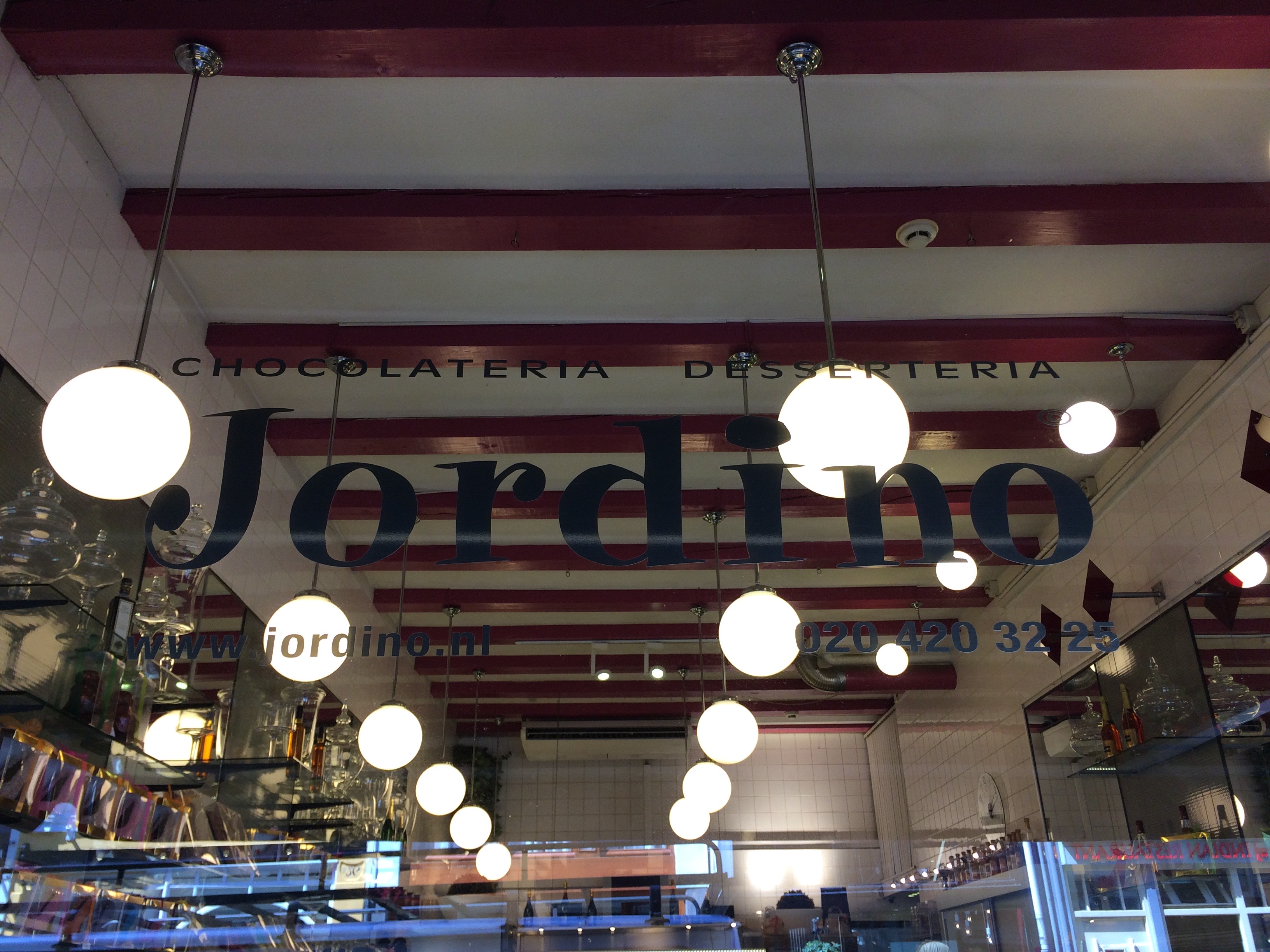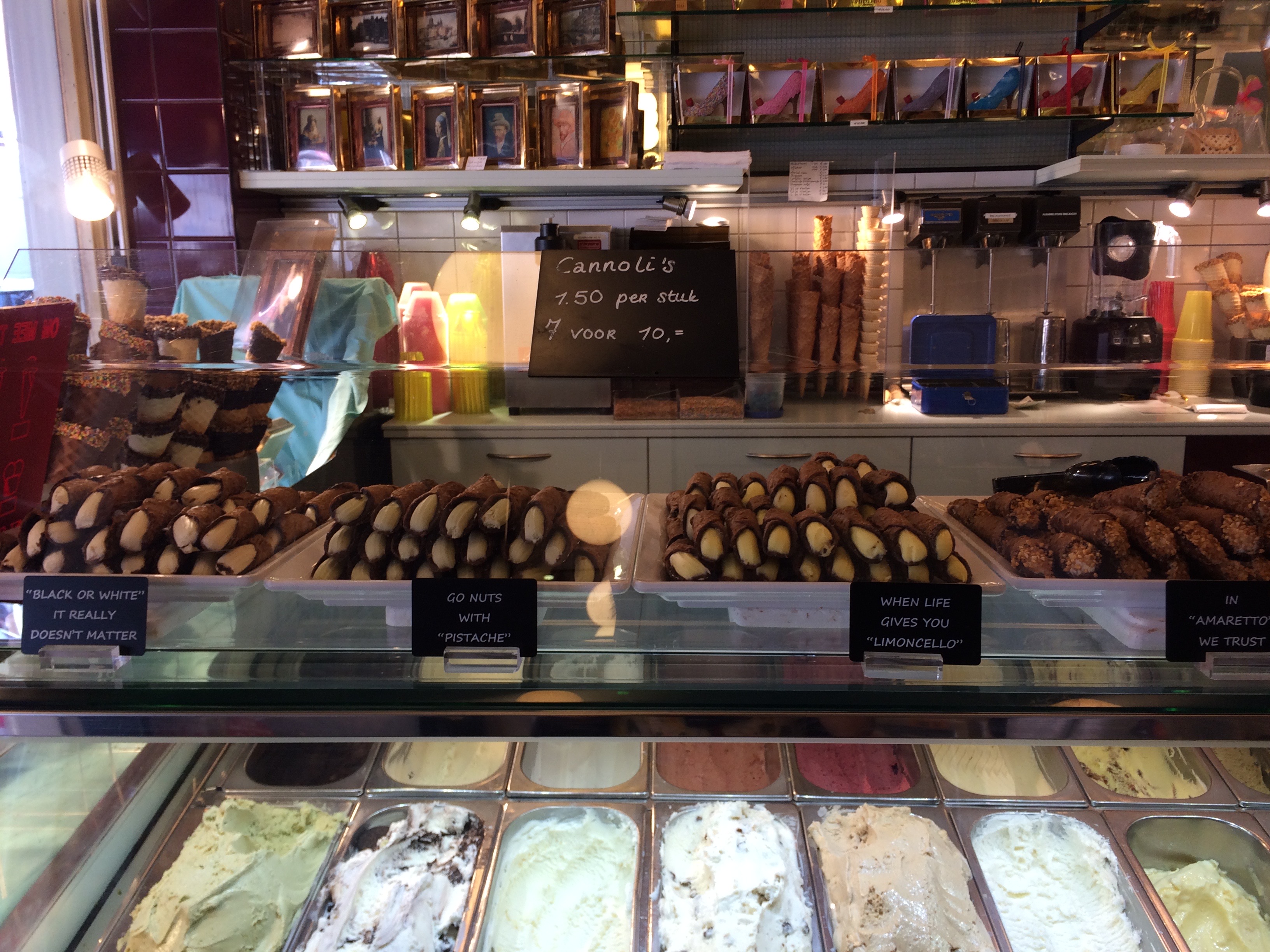 There are so many delicious ice creams in his shop, but the one that looked most appealing to me was the smurf ice cream. The novelty of it drew me in, I'd never seen a smurf ice cream in the US before.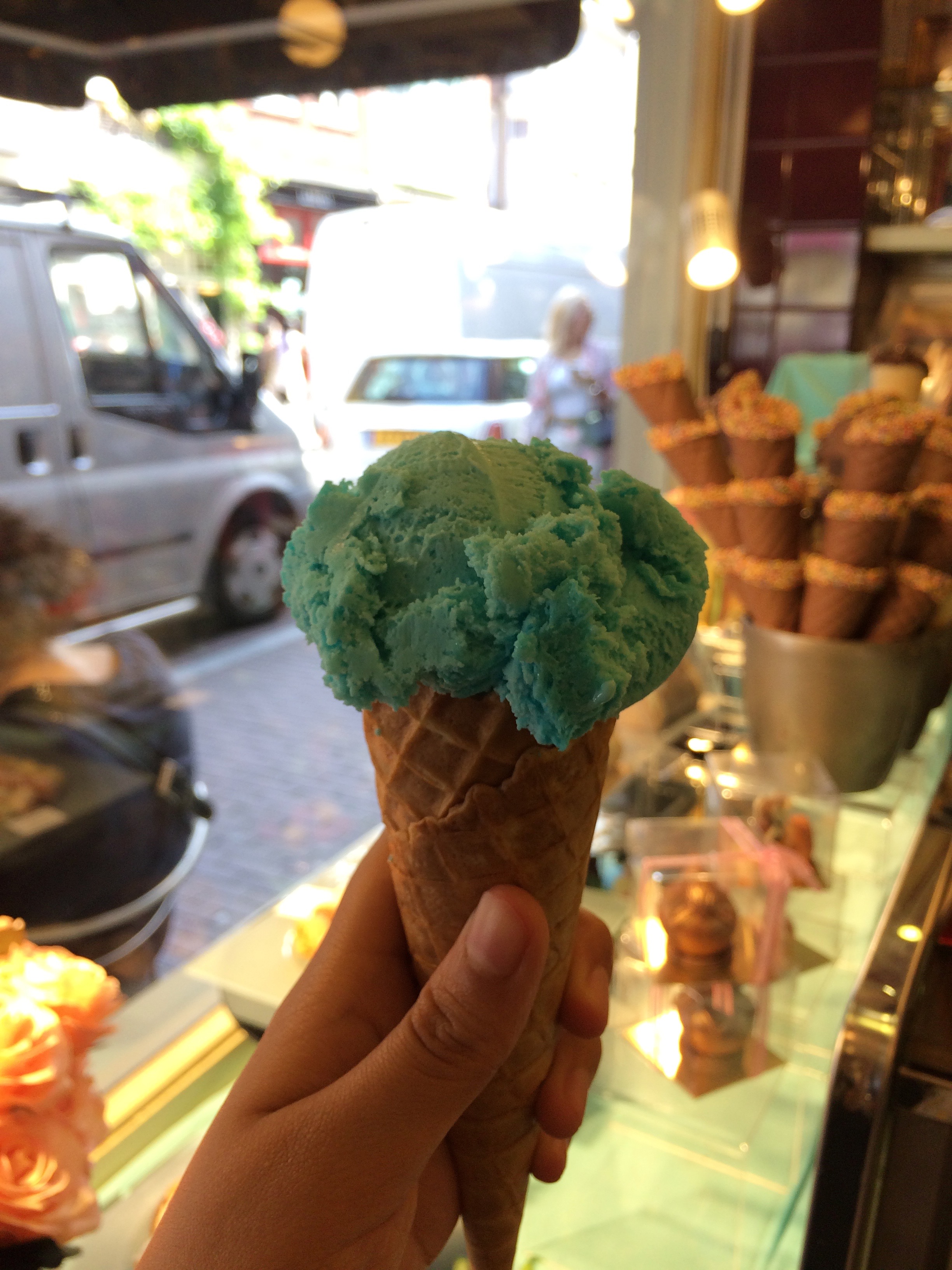 He served it to me in a sugar cone, and it made for an excellent picture. My conclusion is that smurf ice cream is SO GOOD! It tastes like marshmallows, but blue! AKA exactly what you'd think a smurf would taste like, if that makes sense. 🙂 It's a little sweeter than other European ice creams, but I really didn't mind because a) marshmallows and b) smurfs.
I SCREAM YOU SCREAM WE ALL SCREAM FOR
ICE CREAM!
Anya
🙂 🙂 🙂 🙂 🙂