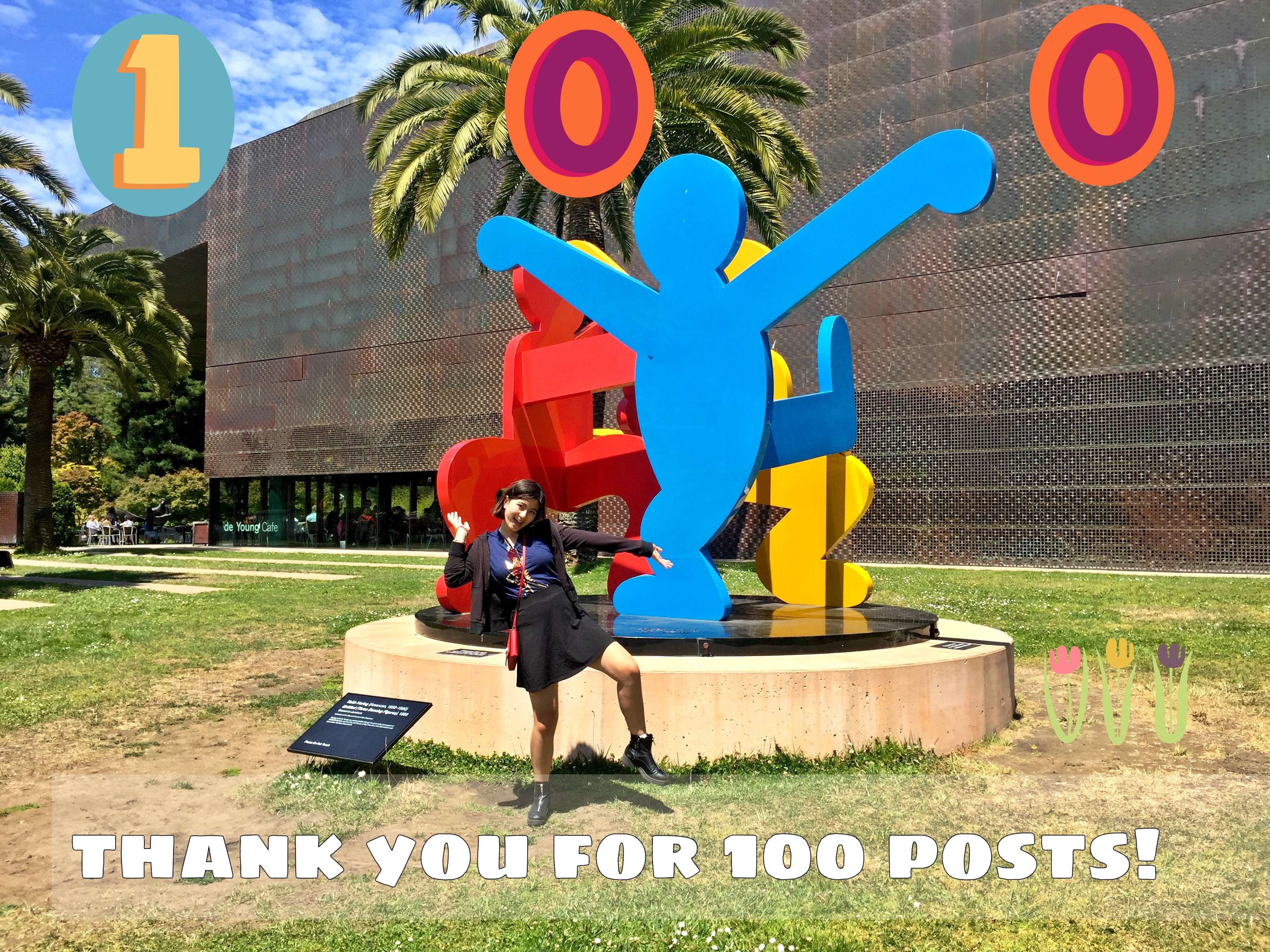 In honor of the 100 post special, I've compiled my nine favorite posts spanning from September 2011 to now. I hope you like them!
1) Tpumps vs. Boba Guys: http://www.sophisti-kids.com/2017/06/26/tpumps-vs-boba-guys/
Now this one had to be on the list because A) I love boba, and B) I love boba. No, really. It's unique because it's one of the few posts I've ever written on this blog comparing two very similar and popular places among locals. Hopefully, future sophisti-kids will write similar comparison pieces; I certainly plan on it!
2) Salt and Straw- Portland, OR: http://www.sophisti-kids.com/2017/06/10/salt-and-straw-portland-or/
Previous to visiting Salt and Straw, I'd never had a flight of ice cream before. Not only was it delicious, but now that I've experienced MULTIPLE FLAVORS AT ONCE I'll never go back to a single scoop. 😉 I had so many options that I almost (almost!) ran out of options to choose from!
3) Pequod's and Lou Malnati's– Chicago, IL: http://www.sophisti-kids.com/2017/01/08/pequods-and-lou-malnatis-chicago-il/
Another first, this Chicago trip was the first time I had real Chicago deep dish style pizza. I'd never had the pizza, but I'd also never had to WAIT this long for my pizza. Apparently deep dish takes a long time to cook. With this kind of quality though, the wait is seriously worth it. 🙂
4) Otium- LA: http://www.sophisti-kids.com/2017/06/08/otium/
I picked Otium because it's a representation of all the restaurants seeking to blend modern, experimental tastes and traditional French Laundry style cooking in their dishes. While it may sometimes seem like all the dishes in the world are already OUT there, restaurants like Otium proves us wrong with unique, never-before-heard-of dishes like porkbelly french toast (?!?!?!?!!). It might not seem good, but this version of chicken and waffles hit the spot. They not only manage to make new dishes, but they also find a way to make them delicious and appealing! That's the rarity of a good chef. To me, good chefs are truly magicians in a kitchen.
5) Din Tai Fung- Torrance, CA: http://www.sophisti-kids.com/2017/06/06/din-tai-fung/
A success story for foreign restaurants seeking to move abroad, Din Tai Fung is famous for their soup dumplings. In addition, Din Tai Fung manages to stay relatively consistent with the quality of their food (and not all franchises can say that). As a frequent customer (seriously by now they should be giving me my meals for free), I can say in all honesty that Din Tai Fung's expansion has been a blessing to my enlarging stomach. 🙂
6) Maison de la Truffe- Paris, France: http://www.sophisti-kids.com/2014/07/23/maison-de-la-truffe-paris-france/
As far as I'm concerned, truffles should be immortalized as a foodie delicacy. Pasta? Add truffle. Burger! Add truffle. Sushi, add truffle. What could go wrong? The answer is nothing. Literally nothing could go wrong. So when I found a Parisian restaurant that SPECIALIZES in truffle, well, what's not to like?
7) Paiche- Marina del Rey, CA: http://www.sophisti-kids.com/2014/06/13/paiche-marina-del-ray-ca/
Paiche's one of those foodie posts that represents my younger writing, pictures, and posting style. It's nice to look at posts like these (and what I've written for 8 and 9) because they serve as a friendly reminder of my growth as a writer, a foodie and a person. 🙂
8) New Zealand, Christmas, 2012: North Island, Kauri Trees, and Waipoua Lodge – a Karsen post: http://www.sophisti-kids.com/2013/02/26/new-zealand-christmas-2012-north-island-kauri-trees-and-waipoua-lodge-a-karsen-post/
One of the few Karsen posts, this post is a popular one. He put a lot of effort into writing it, and I for one can truly appreciate it (and the pigs in the pictures). The pigs are so cute!
9) Lanesborough Hotel- Afternoon Tea: http://www.sophisti-kids.com/2012/07/26/lanesborough-hotel-afternoon-tea/
Another popular one and one of my personal favorites, Lanesborough was one of my first experiences with British afternoon tea. I loved dressing up for it, the music, the tea, the food, the company. To this day, afternoon tea is one of my favorite experiences and a lot of that is because of this meal.
Cheers, and happy (belated) national creme brulee day! 🙂 Honestly, this country manages to find a reason to celebrate every day.
-Anya