Ramen has long been one of my favorite things to eat for dinner. Well, for breakfast, lunch, and dinner. Any meal of the day, really. In fact, you know those hypothetical questions people ask like "if you could only eat one food for the rest of your life what would it be?"? Ramen would be up there. Way up there.
Iza Ramen is supposed to be the best ramen in the area, so naturally I had to test it out (see if it was up to my expectations 😉 ). Located in the Lower Haight, it's near one of my favorite ice cream places, Three Twins. Sadly though, the ramen at Iza made me too full to eat anything else.
We started out with some appetizers first, their karage fried chicken, which they are very well-known for, and the salmon tartare with chips.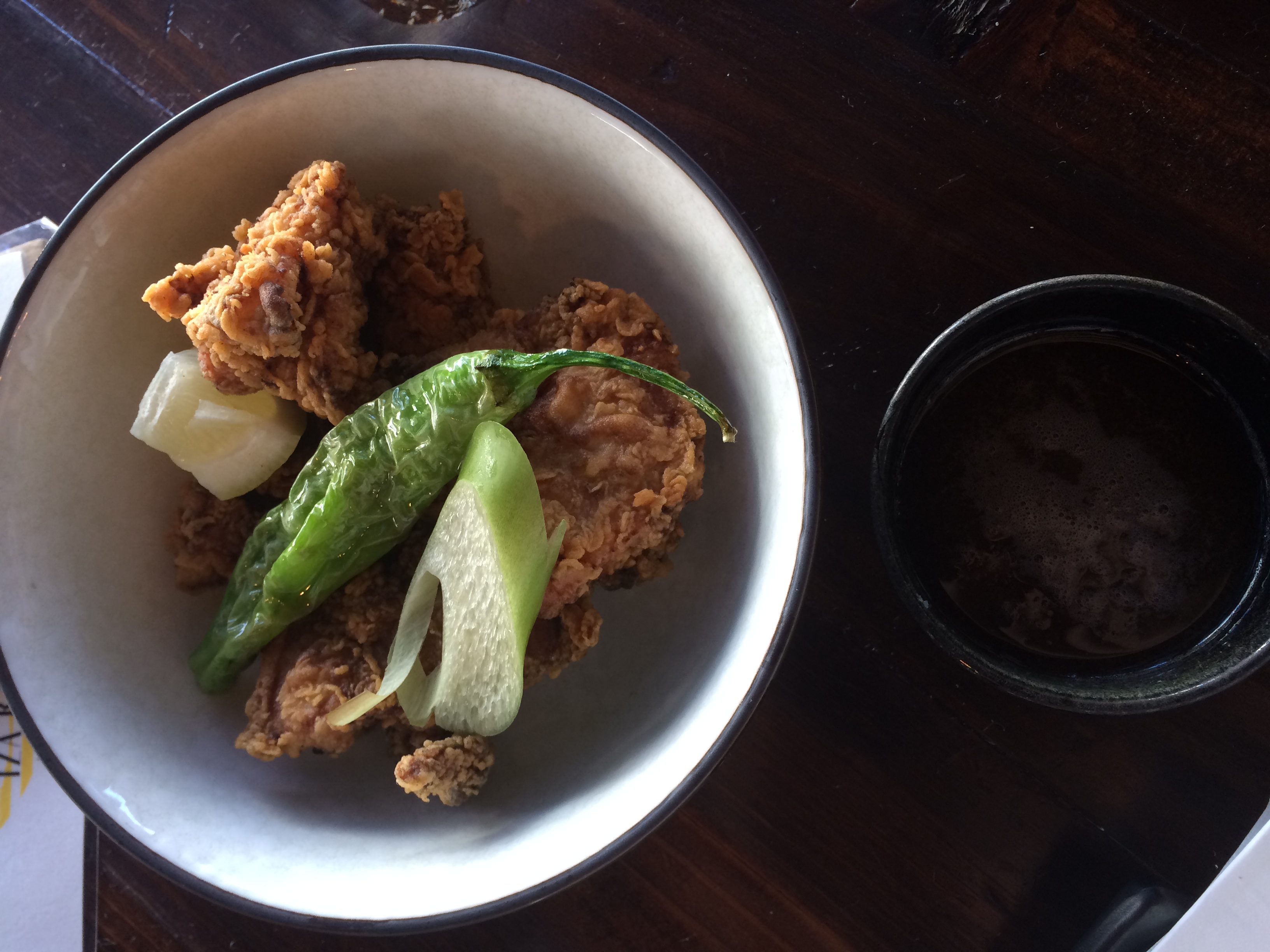 The karage fried chicken was crispy on the outside, just the way I like it, and warm on the inside. The clear lemon sauce that went with it was also an amazing accompaniment.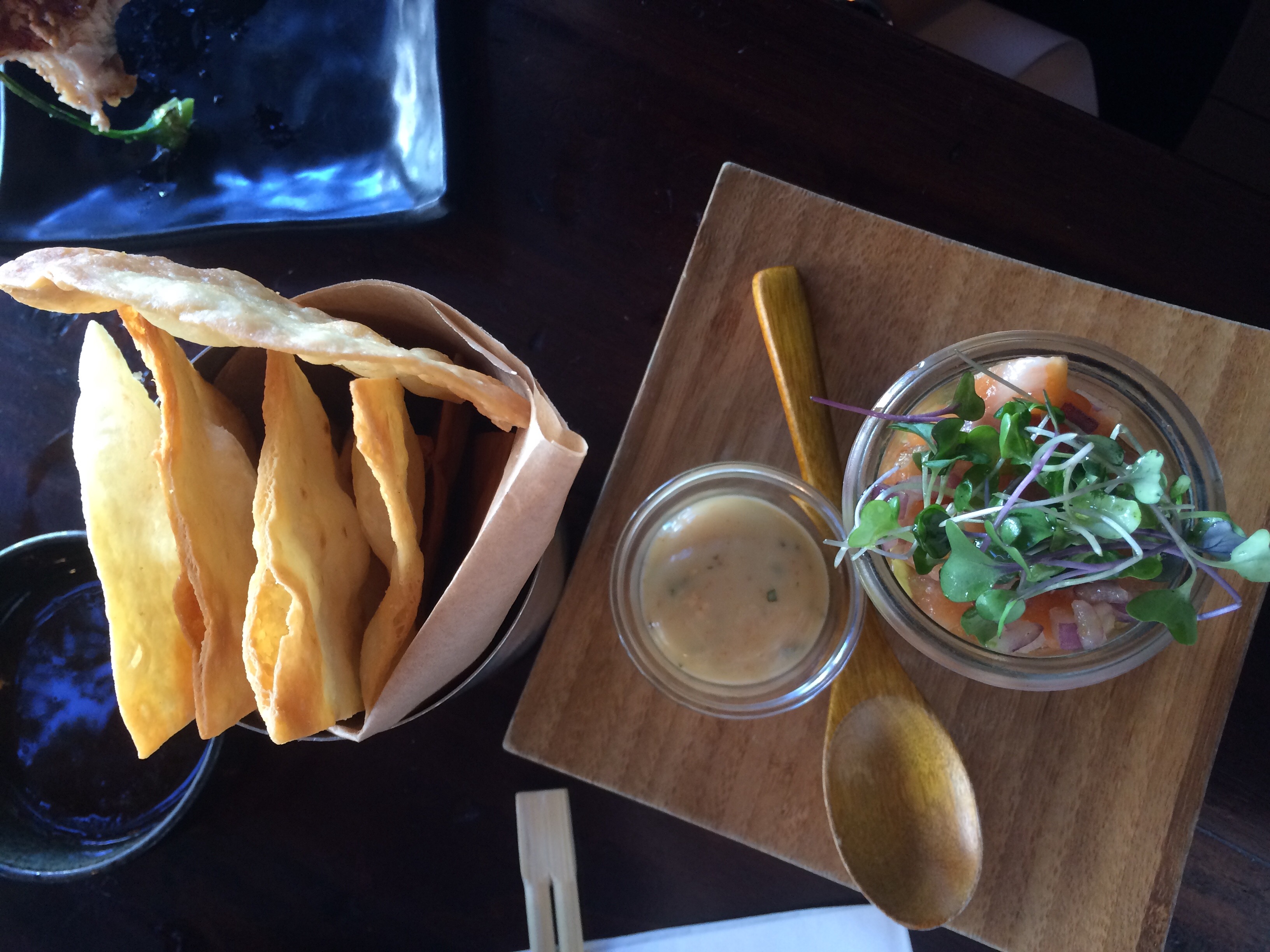 The salmon was recommended to us by our waitress; it's safe to say she did a good job ordering.
In addition to regular ramen, Iza also serves tsukemen, which is similar to ramen except the noodles are meant to be dipped in broth and then eaten. Often much stronger and saltier than normal broth, tsukemen is made such that after the noodles are finished, they have to be supplemented with a more bland broth to even out the taste. Then, the broth can be finished separately at the end of the meal.
As per recommendation, we ordered the tsukemen, though I personally preferred the spicy iza ramen; the broth in the tsukemen was just a little too salty.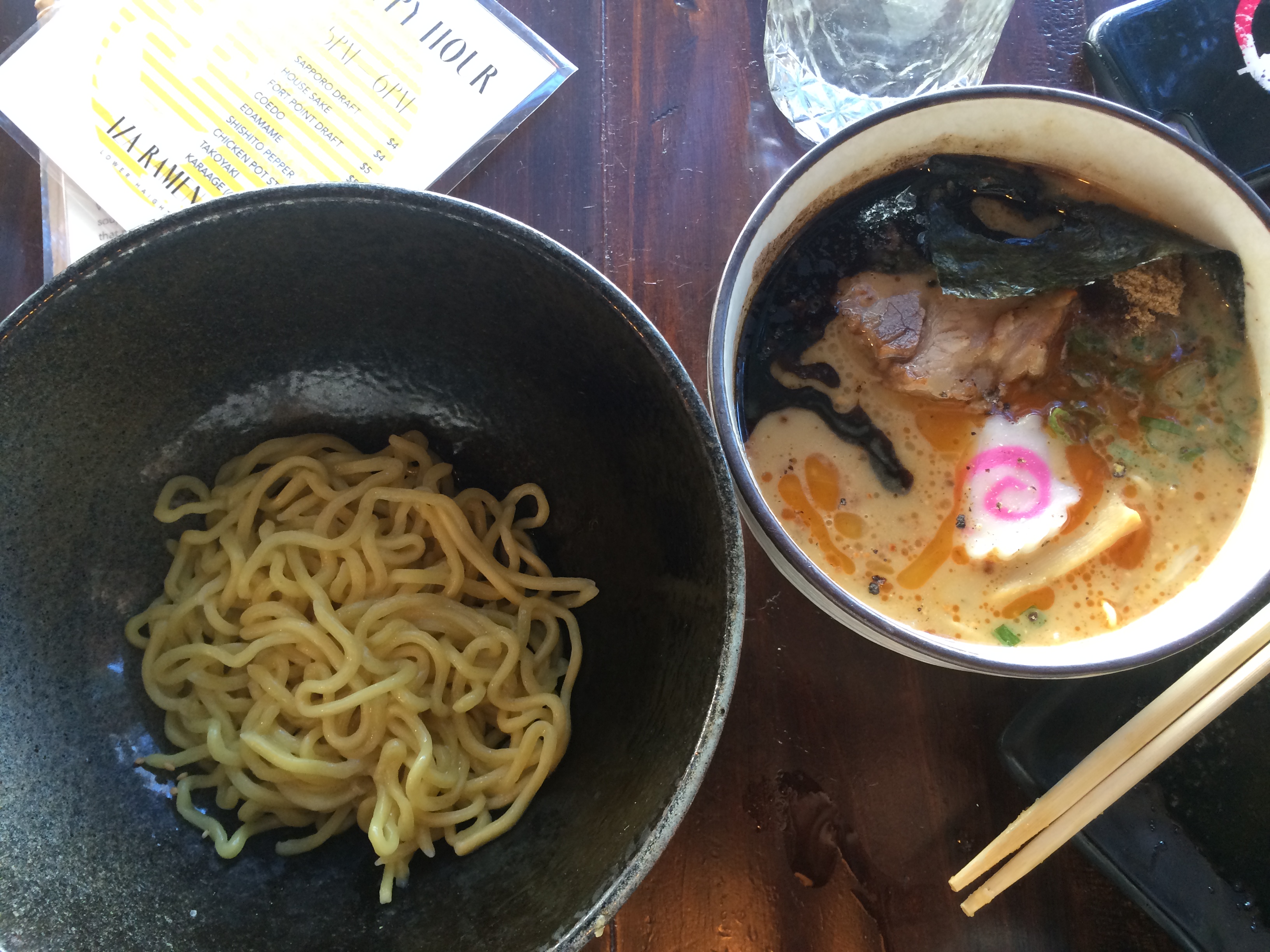 The bowl on the right is the dipping soup, which they change to match tastes later, after the noodles are finished.
My favorite was the spicy iza ramen, below, which next time I hope to get with sweet corn kernels (I hear that's the best).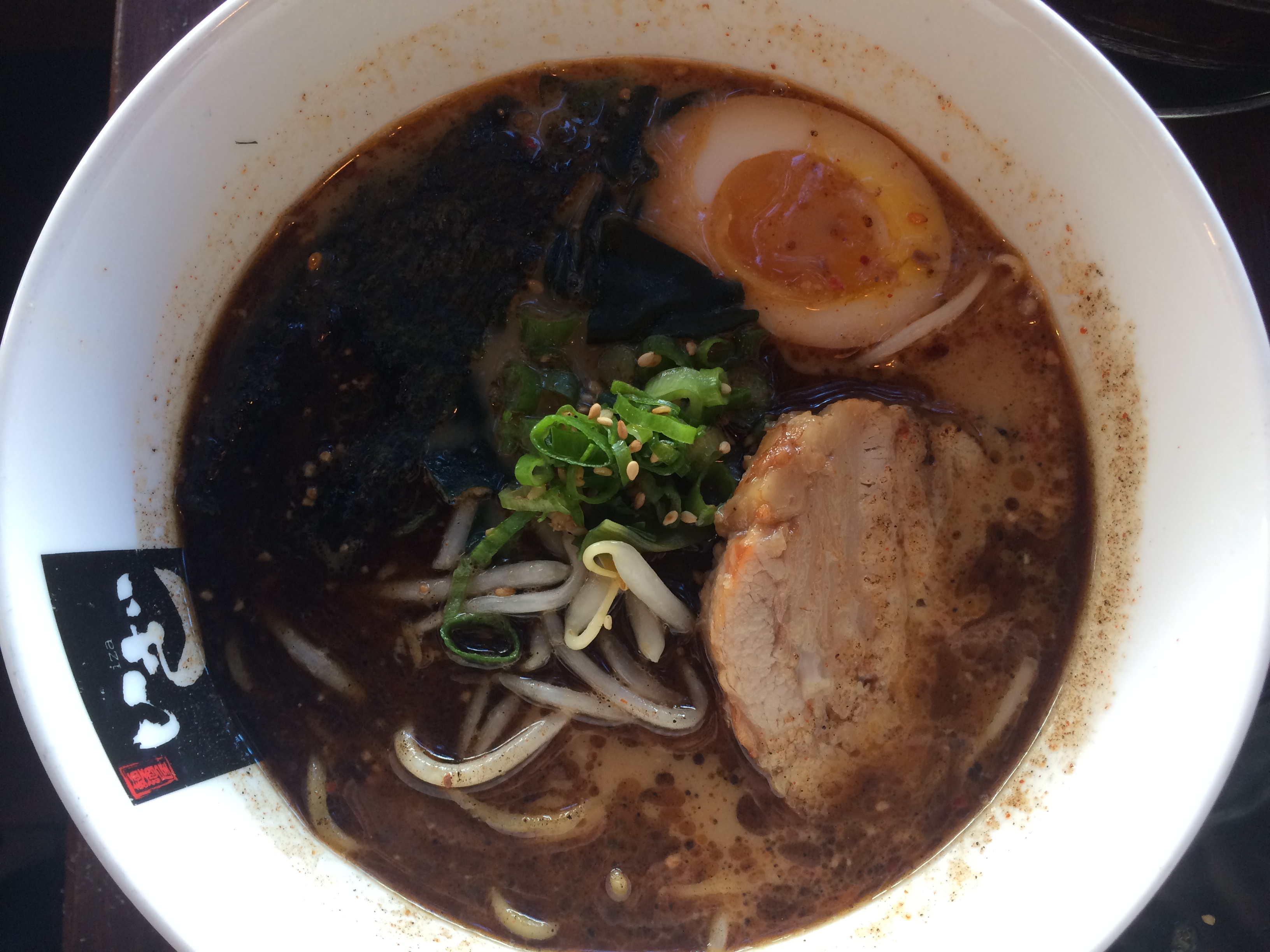 The meat in this ramen dish was spectacular and melt-in-your-mouth-y as expected, and the spicy broth really hit the spot with my sore throat.
The award winning restaurant that it is, Iza Ramen deserves 🙂 🙂 🙂 🙂 🙂 for fresh food, excellent service, and a delicious meal.
Bon appetite,
Anya