Soul Cafe is a breakfast place located at 7615 E Pinnacle Peak Rd # 1, Scottsdale, AZ 85255.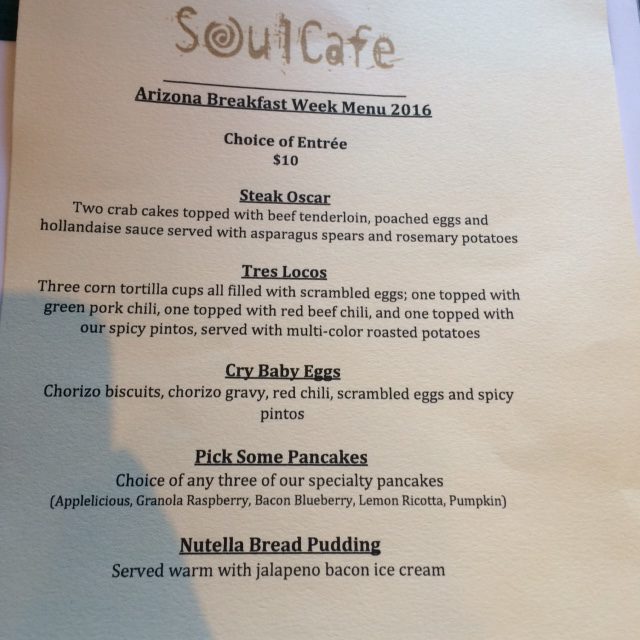 For Arizona's Breakfast Week, Soul Cafe created a special breakfast menu starring the best selling Steak Oscar.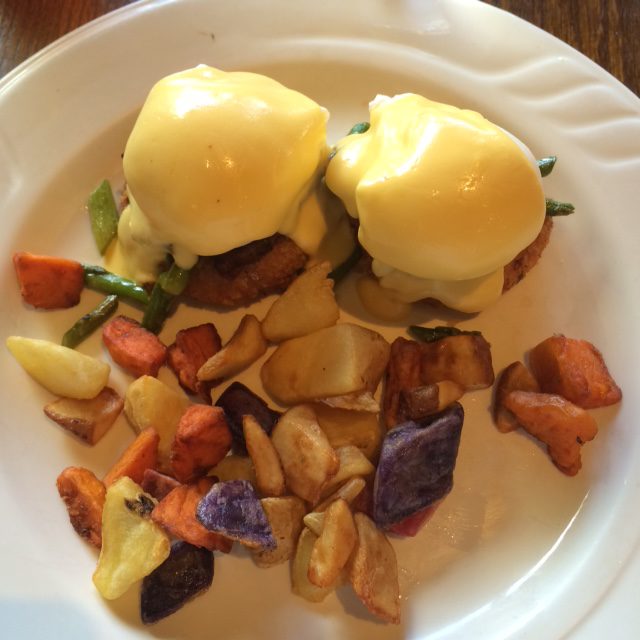 While the dish was delicious, the eggs were a little runny for my taste, and the steak (which I ordered medium rare) seemed overcooked. In addition, the combination of crab cakes and steak is kind of iffy. Crab cakes and steak are excellent by themselves, especially when made correctly, but together? Maybe I'm just not big on meat overload.
Overall, still pretty scrumptious for a breakfast meal out, however. AND it was only $1o per entree. For crab cakes and steak, I'd say that's a pretty good price.
Karsen got the nutella bread pudding (obviously- it's the only sweet entrée on the menu). Apparently, the ice cream accompaniment was a little to savory for his taste (but to be fair, it was jalepeño bacon ice cream).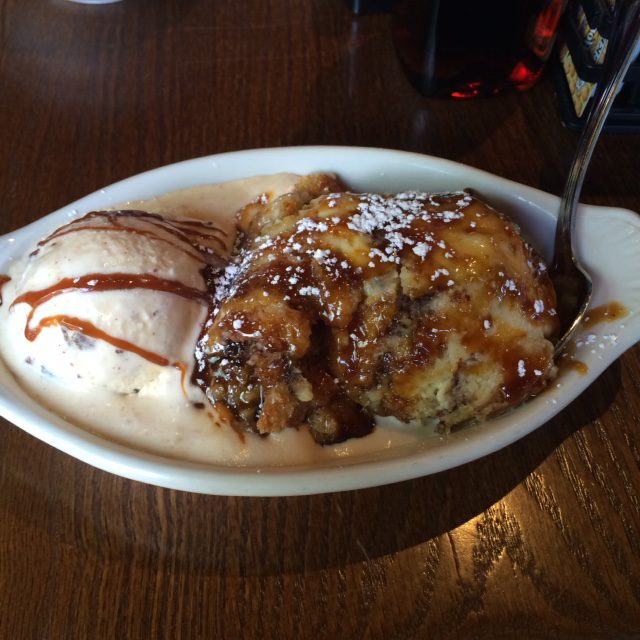 Personally though, I think my dish was better. 😉
Over and out,
-A
🙂 🙂 🙂