When we returned to Scottsdale (after spending two years in Austin), we were told that one of the best new foodie destinations to open up in our absence was FnB. We sampled their sandwiches and their deliciously tart Lemonade from Farmer's market but had never actually been to the restaurant. Well, a few Fridays ago, we FINALLY got to go.
As usual, we had done our research on the place beforehand and knew that there was a "rotating" menu but that there were some "must eats" – including the falafels, the braised leeks, the jidori chicken, and butterscotch pudding. We confirmed these "must orders" with our server. Here's a picture of him with Anya.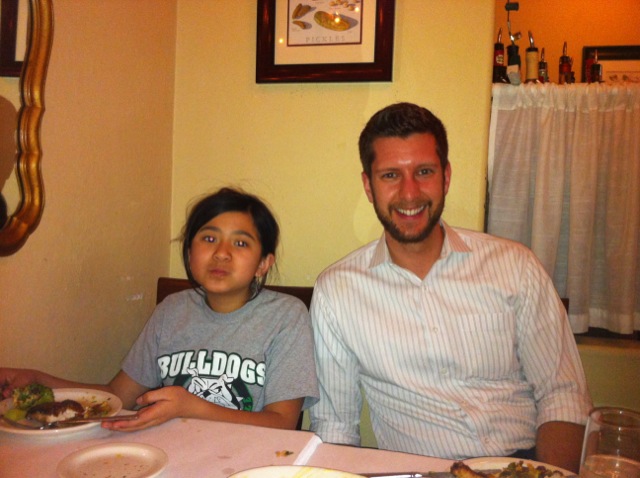 Indeed, our research results were confirmed. In addition to that, our server recommended the broccoli. While we waited for our food to arrive, Karsen went around the small restaurant to take pictures. Here are pictures of the restaurant.
FnB is is well known for its wine. In fact, they specialize in AZ wines – the by the glass wines are all from AZ wineries. Here are some pictures of the wine and wine refrigerator.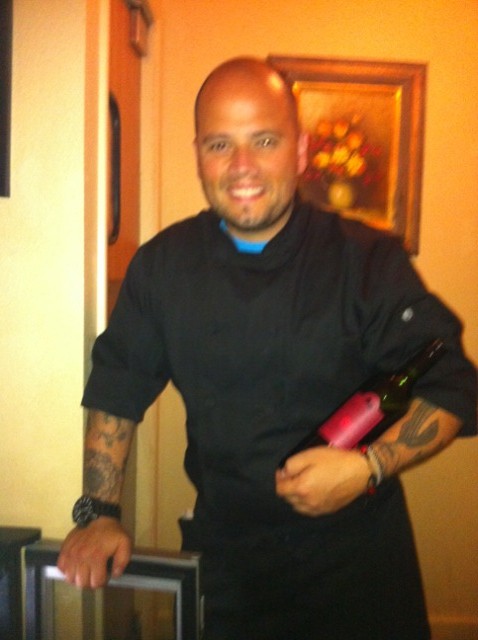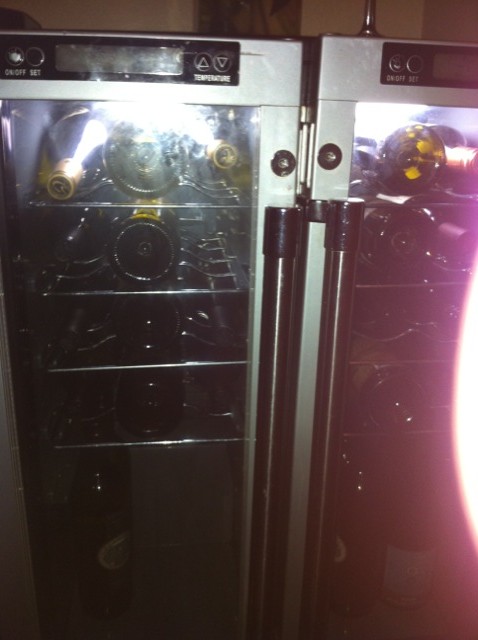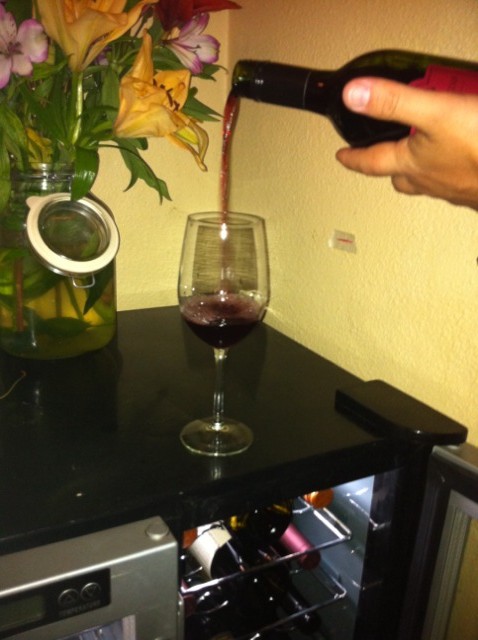 While everything on the menu looked appetizing, we ordered just their signature items. Here is a picture of the menu: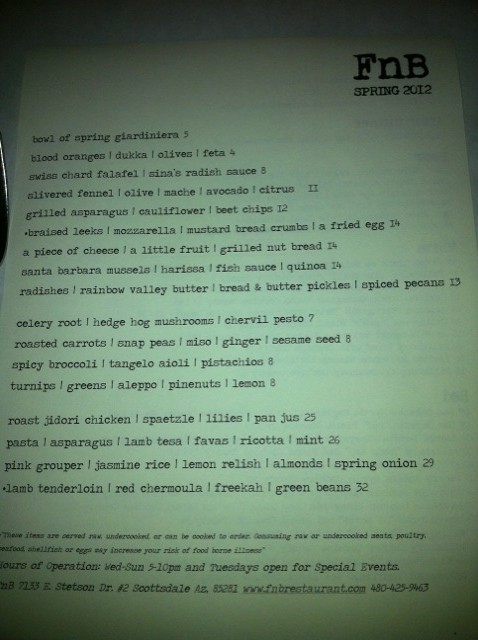 Mommy and Papa ordered alcoholic drinks – one was a mojito and the other was a Long Island Iced Tea.  (Hint:Do not try until of age!!!!!!!!)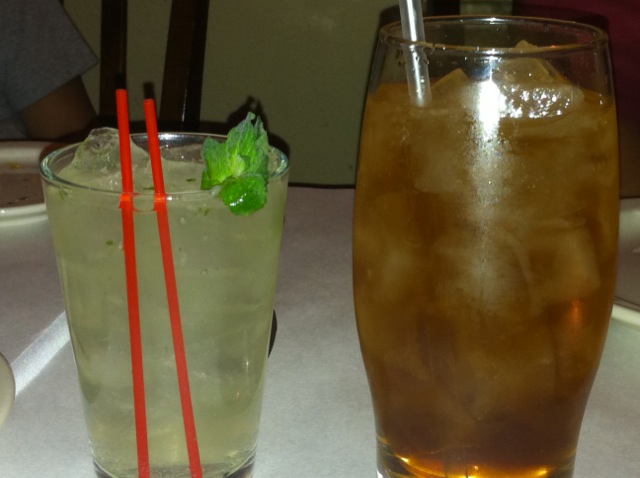 The first dish to arrive was the falafels. These were absolutely delicious. The falafels are perfectly fried and fluffy. Mommy and Papa said that traditional falafels come with a tahini sauce (made of sesame). These falafels came with a different kind of sauce with olives. Anya calls this tahini with a twist.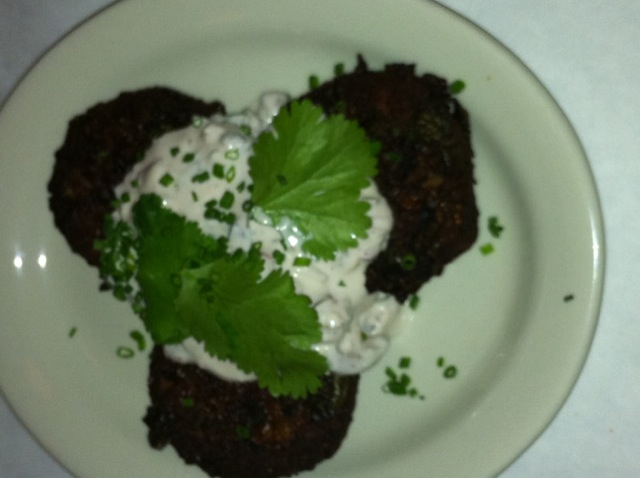 The falafels were so delicious that we ordered seconds of them! Really MMMMM!!!
If you go to FnB, make sure to get falafels or you will regret it.
The next dish to arrive were the Braised Leeks. The Braised Leeks are topped with a runny poached egg. The chef recommends "spreading the love" – that is spilling the yolk all over the Braised Ribs. This was expertly done by our server. In fact, we took a video of this:
MOVIE OF SAUCE ON LEEKS
The leeks were pan-seared and were very delicious. Even though Mommy thought everything else was good, she thought the leeks were a little bit soggy. Everyone loved the sauce that came with the leeks.
The Jidori Chicken and Broccoli arrived at the same time. The broccoli dish was exceptional – the broccoli was cooked but still crunchy. The best thing about it is that it had a kick to it – the chef added chili flakes. Anyway, we polished that dish up and have since started making our broccoli at home that way. We recommend you do the same.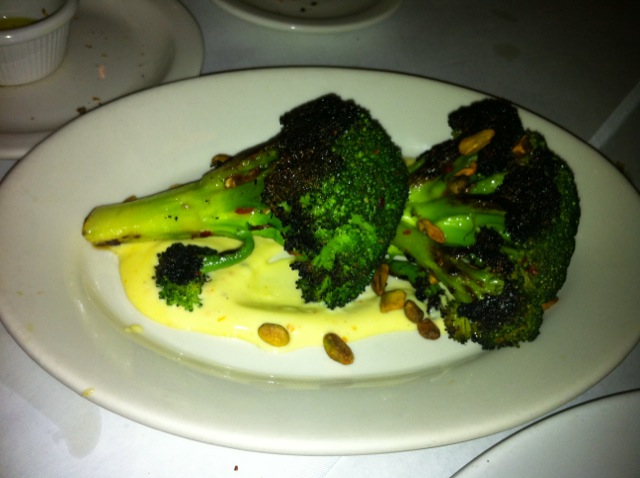 The Jidori chicken is their specialty. And we have to admit, none of us are big chicken fans. BUT we were very impressed. The chicken was flavorful and tender. And mommy just loved the bread that came with the chicken. She sopped it up with all of our extra bread. If you are chicken fans, this will be your FAVORITE dish of all time.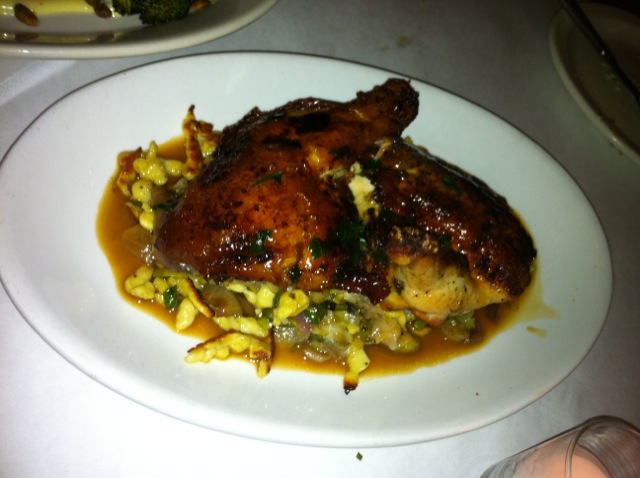 And of course, we had to have dessert. FnB is famous for their butterscotch pudding. Both of us love butterscotch so were going to each get our own cup. Our server told us that one cup is enough for all four of us. And he was right. The pudding is very rich. It is topped with a nutmeg whipped cream. Here is a picture of it.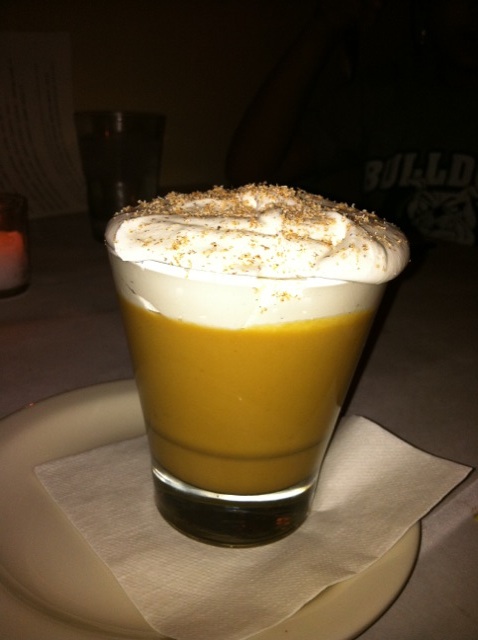 Papa does not like butterscotch so he ordered their citrus cake. Here is a picture of that cake.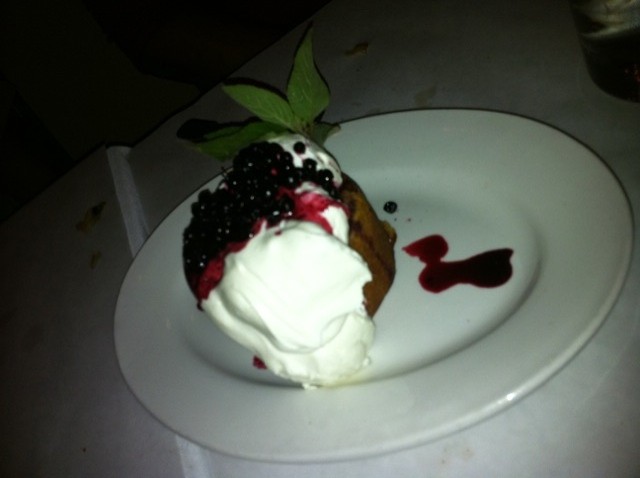 Of course, we had to try both desserts so that we could write about it. The cake was light, fluffy and not too sweet. It was absolutely delicious. The pudding met all of our expectations and was very creamy. It is a very simple dessert but was done very well.
We would most certainly return to FnB.
As usual our ratings are from 1-5 smiley faces.
Here are the ratings:(drum roll please)
😀 😀 😀 😀 😀 since both Karsen and I agree (and that almost never happens!).
Special thanks to our server!