In the bustling city of Buenos Aires, you'll find a small corner shop in the Recoleta. The shop is always moving. People go in and out, ordering a choripan to go and occasionally staying to eat. Choripan is an Argentinian specialty– it's traditionally a chorizo sandwich, but comes in vegetarian and curry varieties. The shop is one of the most famous in Buenos Aires, located on Thames 1653, C1414DDG CABA.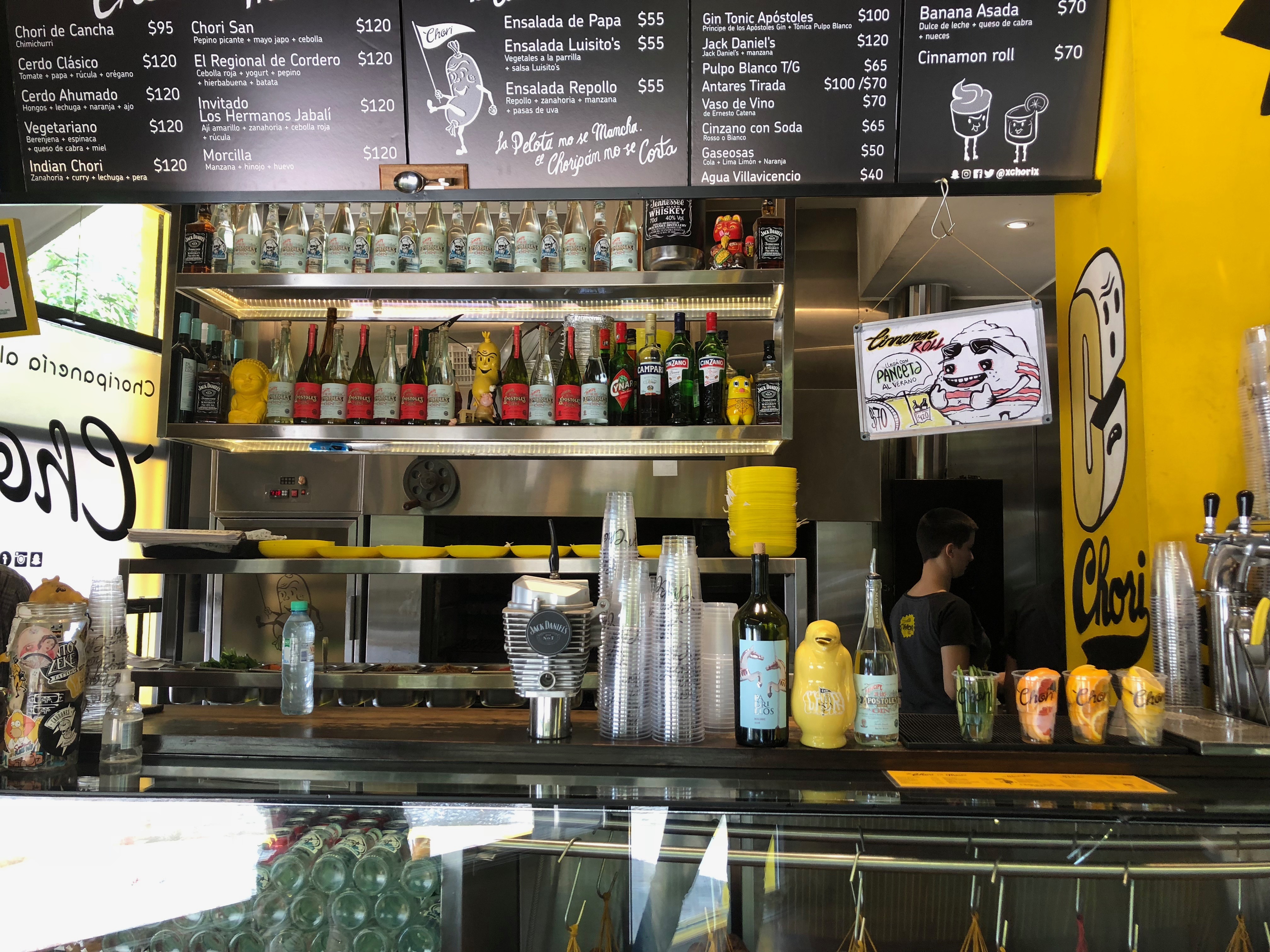 The server spoke perfect English, and recommended the Chori de Cancha, Cerdo Classico, Chori San, and El Regional de Cordero. The Chori San is award-winning, and was certainly my favorite. It was spicy, flavorful, and wrapped up perfectly in that baguette-like bun. The Chori de Cancha annd Cerdo Classico were also very delicious. The Chori de Cancha had a side of chimichurri; that additional Argentinian splash made the sandwich a bit more special. The Cerdo Classico reminded me of some American sandwiches at home, so if you're looking for something more Argentinian, I would recommend the Chori San instead. On the other hand, the El Regional de Cordero was very unique, featuring yogurt and potatoes. Here's a snap of some of the best sandwiches at Chori:
We finished lunch with full bellies and an eagerness to walk off all the calories we just gained. The service was excellent. By the time we finished lunch, I'd say about 20 different people walked in and ordered meals. And when we're hungry, we eat quickly.
For newcomers to Argentina, choripan is a must, and I would highly recommend Chori as a stop. Locals come in all the time, and its sandwiches are award winning among tourists as well. (Pro-tip: get the Chori-San).
Bon appetite and a Happy New Year!
Anya
🙂 🙂 🙂 🙂